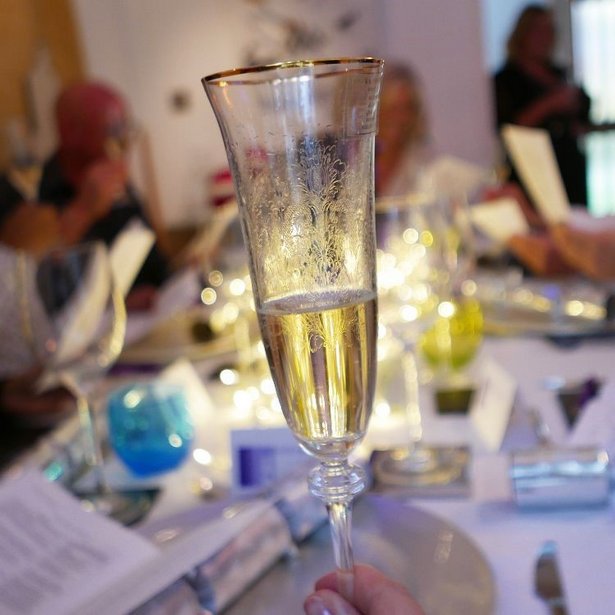 Tired of the same old party games or stuck for a great gift for a gourmand?
Gourmet Games have created a range of tasting games focusing on wines & fizz, gin, whisky and chocolate which include everything you need to host an informative, fun evening including bespoke invitations, place cards, menus, host's and guessing gourmets' booklets and answer cards – and the all-important products for sampling.
There's everything you need in the Gourmet Games Box for you (or whoever you choose to send the box to) a Gourmet Tasting Event.
The party guests – Gourmets – pick up points called Guzzles by correctly identifying what's on taste – the grape variety of a wine, for example. Plus they can pocket further Guzzles by giving the right answers in the quiz which follows the tasting. The Gourmet with the most Guzzles wins, and they walk away with a prize and a certificate to brag about!.
In line with the gourmet theme, Gourmet Games provide a recipe for the perfect four-course dinner, expertly matched with whatever you're tasting. Alternatively, if cooking from scratch sounds too daunting, you can choose to opt for the frozen or takeaway suggestions.
Looking to host a bigger event?
As well as ready-to-go options, the games can be tailor-made to suit parties and occasions of any size to create a truly bespoke tasting experience – great for family get-togethers, stag and hen dos and milestone events – and ideal for staycations rather than sitting watching the TV every night!
You can even have boxes delivered to several addresses and then have your very own Zoom tasting party with friends and family!
WINE TASTING GAMES – from £59.95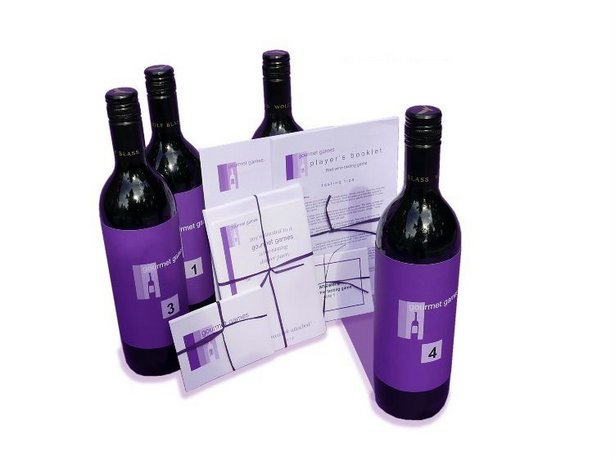 The Red Wine Tasting Game – £59.95 – includes:-
• Four 75cl bottles of red wine
• Recipe for complementary four-course dinner
• Menus
• Invitations
• Place cards
• Gourmets' and Host's Booklets
• Score sheets
• Red wine quiz
• Prize and award certificate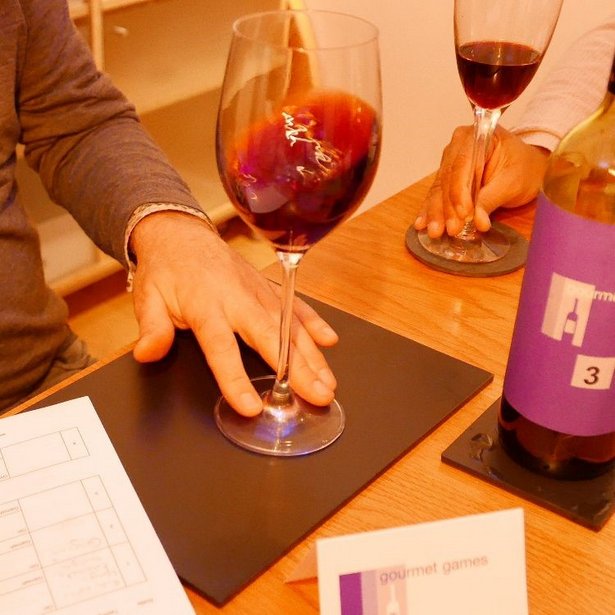 Other Wine Tasting Games available include:-
• White Wine Tasting Game – £59.95 – with four 75cl bottles of white wine
• Mixed Wine Tasting Game – £59.95 – with two 75cl bottles of white and two of red (Choose from A or B if you want to play more than once!)
• Advanced Wine Tasting Game – £80.00 – with two 75cl bottles of red and two of white
CELEBRATION WINE TASTING GAME – £95.00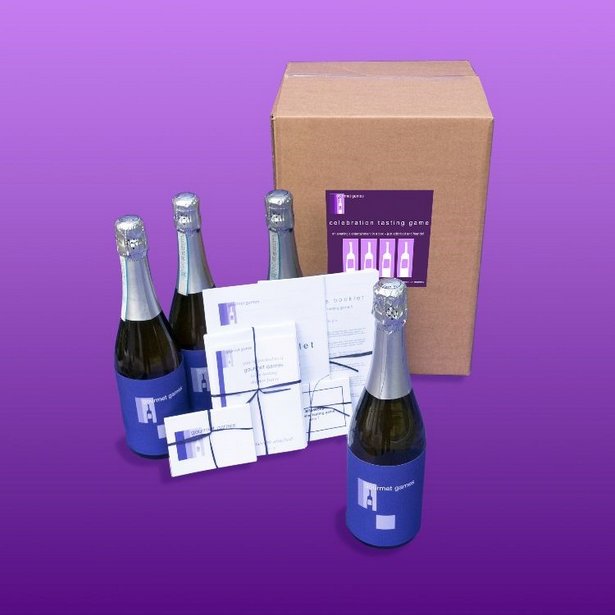 Can you tell the difference between your champers and your sparklers?
The Celebration Wine Tasting Game includes:-
• One 75cl bottle of champagne and three of sparkling wine
• Recipe for complementary four-course dinner
• Menus
• Invitations
• Place cards
• Gourmets' and Host's Booklets
• Score sheets
• Fizz quiz
• Prize and award certificate
GIN TASTING GAME – from £25.00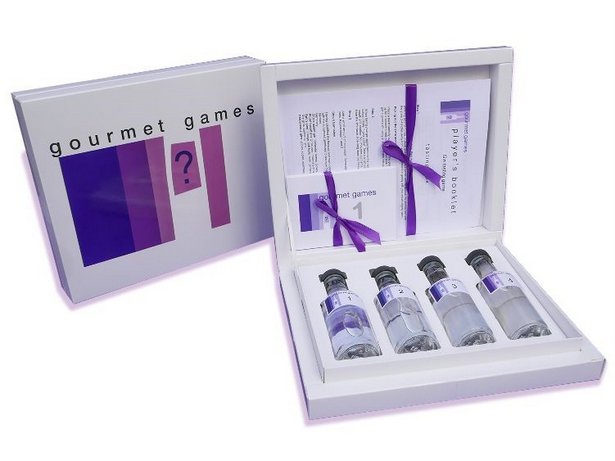 The Small Gin Tasting Game – £25.00 – includes:-
• Four x 50ml bottles of gin
• Recipe for complementary food and meal suggestions
• Menus
• Invitations
• Place cards
• Gourmets' and Host's Booklets
• Score sheets
• Gin quiz
• Prize and award certificate
For a bigger gin get-together…
also available is the Medium Gin Tasting Game – £40.00 – which contains eight 50ml bottles of gin (two of each)
WHISKY TASTING GAME – from £35.00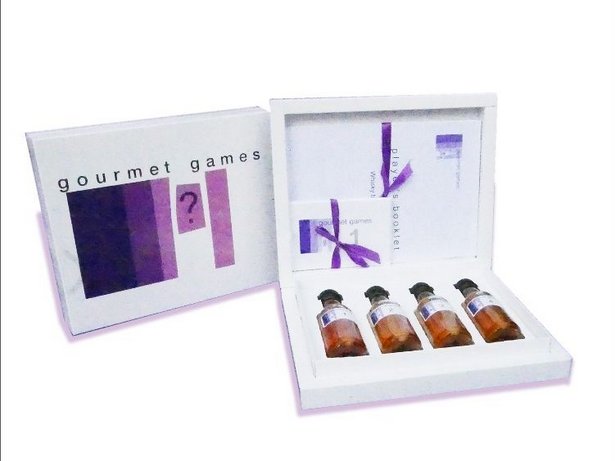 Enjoy a delightful evening in the company of peat and heather
sampling the delights of single malts!
The Small Whisky Tasting Game (£35.00) contains:-
• Four x 50ml bottles of whisky
• Recipes for complementary four-course dinner
• Menus
• Invitations
• Place cards
• Gourmets' and Host's Booklets
• Score sheets
• Whisky quiz
• Prize and award certificate
Also available:-
The Medium Whisky Tasting Game includes eight 50ml bottles of whisky (two of each)
The Large Whisky Tasting Game includes four 70cl bottles of whisky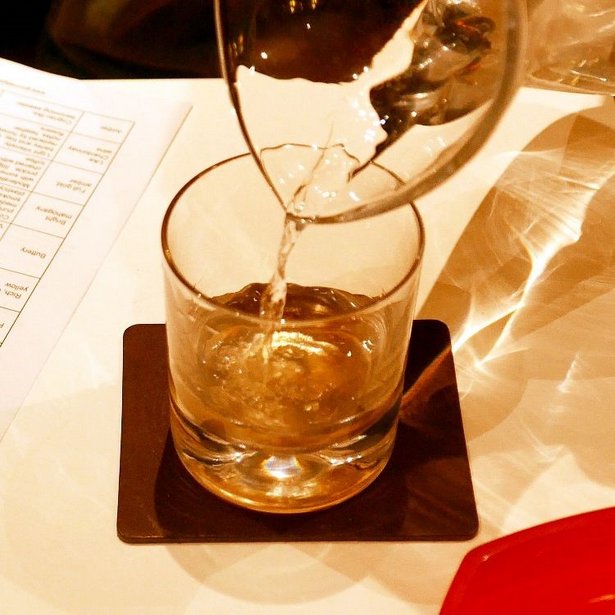 CHOCOLATE TASTING GAME – £20.00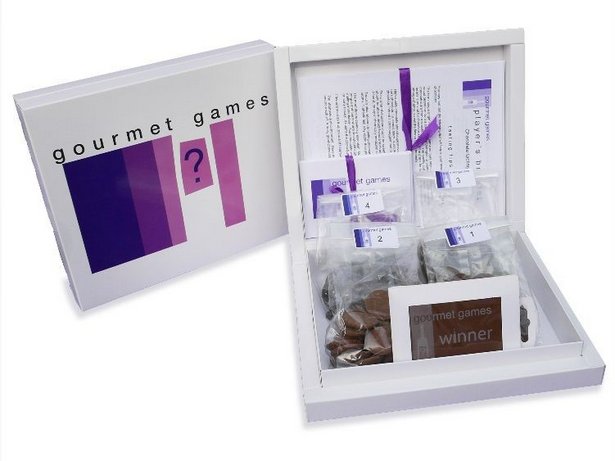 Start listening to the 'snap' and appreciating the 'mouthfeel'!
The perfect partner to the Whisky Tasting Game!
The Chocolate Tasting Game contains:-
• Four 100g bags of chocolate
• Invitations
• Place cards
• Gourmets' and host's info booklets
• Score sheets
• Chocolate quiz
• Prize & award certificate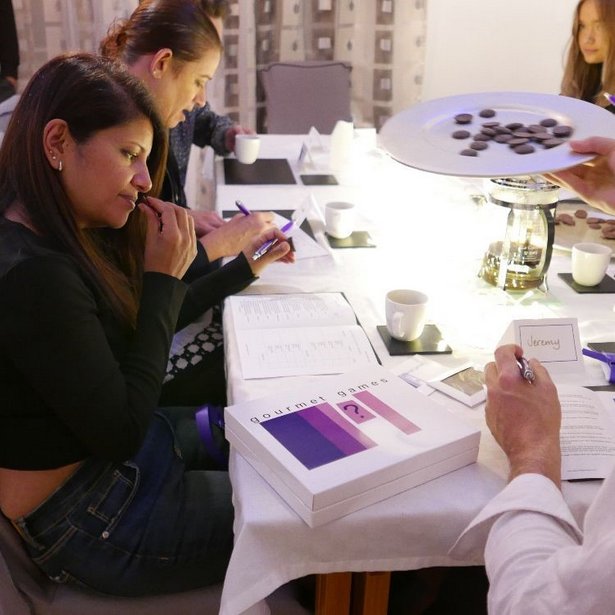 To find out more about the full range of Gourmet Games visit
www.gourmetgames.co.uk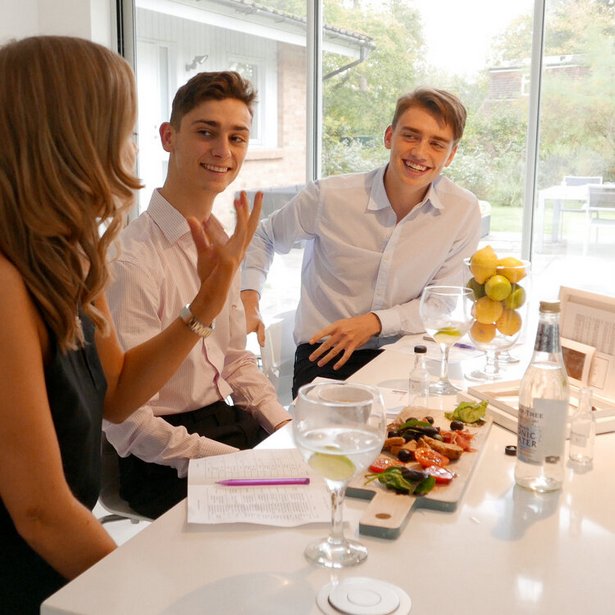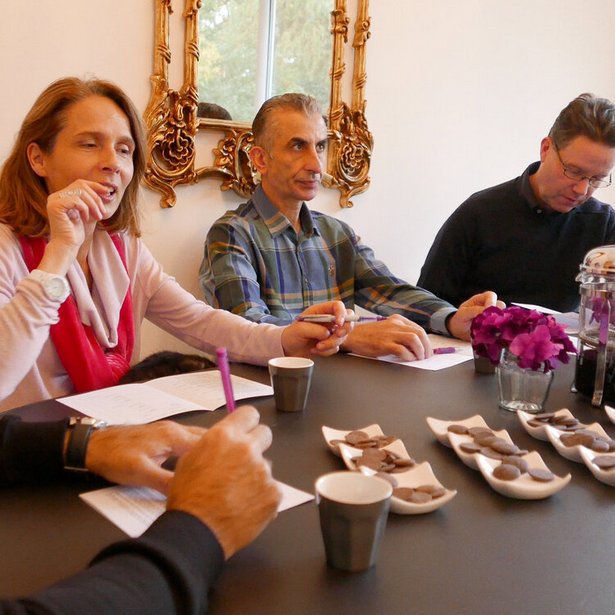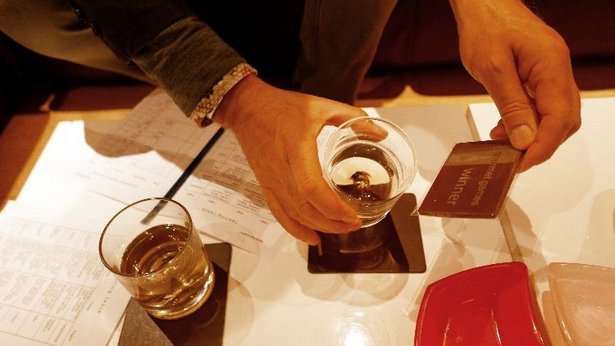 Christmas gifts from £5 – £125 from modern spectacle makers Cubitts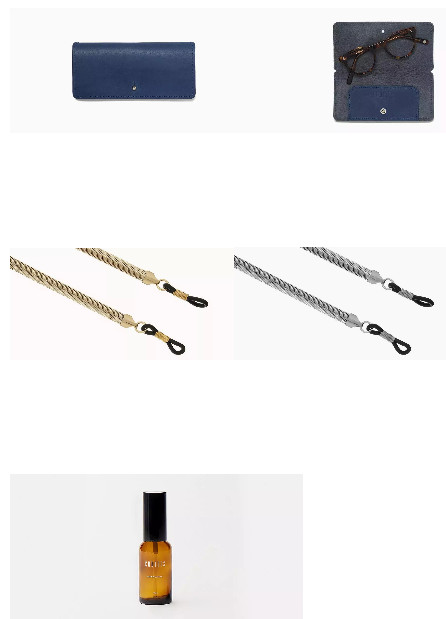 Cubitts premium optical products
With a big focus on sustainability, Cubitts use the finest materials and ensure that every pair of frames they make has long-lasting quality and reduces their impact on the planet.
Product: Cubitts prescription core glasses and sunglasses
Price: £125 (Core collection) upwards
From: Cubitts.com or any Cubitts store (London & Brighton)
Product: Cubitts handmade leather slip case
Price: £50
From: Cubitts.com or any Cubitts store (London & Brighton)
Product: Cubitts gold/silver optical chain
Price: £20
From: Cubitts.com or any Cubitts store (London & Brighton)
Product: Cubitts lens cleanser
Price: £10
From: Cubitts.com or any Cubitts store (London & Brighton)
Product: Cubitts x Anthony Burrill Cloth
Price: £5 and £10
From: Cubitts.com or any Cubitts store (London & Brighton)
THE BEST GIFT FOR MUMS-TO-BE THIS CHRISTMAS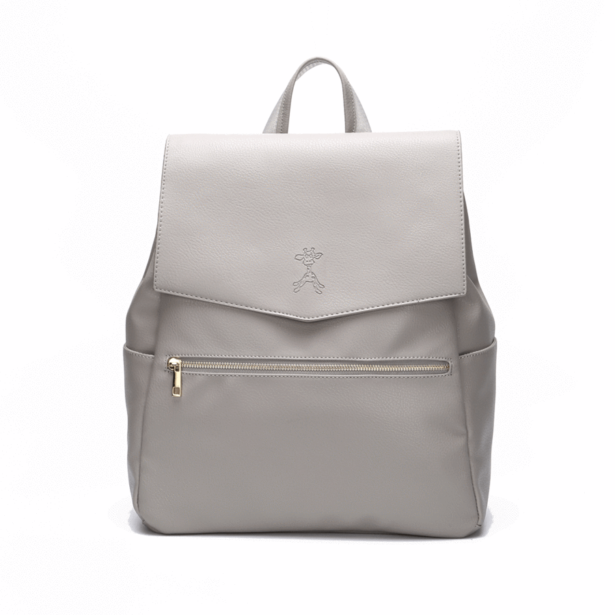 Give a gift that expectant parents will love with Gigil's Luxe Changing Backpack
Available in six colourways, priced at £65 and available to buy at www.gigil.com
Shopping for a new or expectant mum this Christmas? Why not opt for a gift that is stylish and practical with a Luxe Changing Backpack from sustainable baby brand Gigil?
Pregnancy can be an overwhelming time, having to prepare for your new arrival and figuring out which items to put on your baby checklist. Whether it's for your other half, a friend or family member – you can help ease gifting stress with this must-have item.
Gigil's Luxe Changing Backpack – Grey – £65
Any parent will tell you how essential a good quality changing bag is for a baby's first year. Gigil's Luxe Changing backpack is designed to make parents lives easier with features including a changing mat which can be used while you're out and about, insulated pockets to keep bottles and baby food warm and a total of nine different compartments to house all the nappies, baby wipes and muslin cloths you might need to get out and about with a little one, in style.
Stylish, functional and made from sustainable and easy-to-clean vegan leather, Gigil's Luxe Changing Backpack comes in six colourways including Grey, Tan, Pink and Duck Egg and is priced at £65.
The Black and Navy colour options offer a handy unisex option so both mum and dad can venture out, fully prepared for everything their new arrival might need.
Gigil produces organic and sustainable baby products for a child's first year. The Gigil Luxe Changing Backpack is available to buy at www.gigil.com, priced at £65.
Let's Talk About Cats.: Conversations On Feline Behaviour by Anita Kelsey >>: www.catbehaviourist.com
& Buy now at :- www.amazon.co.uk/Lets-Talk-About-Cats-Conversations
Let's Talk About Cats: Conversations on Feline Behaviour features 16 unique in-depth conversations with devoted feline experts, each chapter answering a question about our cats. An abundance of catty conversation points with many useful takeaways for cat owners to improve their own every-day connection with their cats.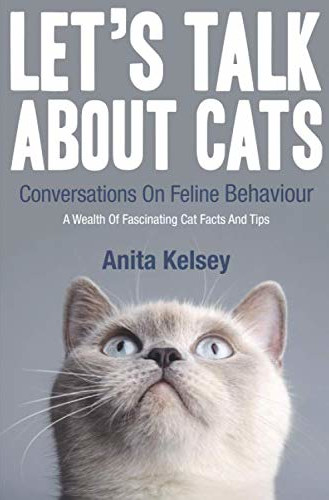 This book, the first of its kind, presents the combined wisdom of experts from all over the world on the psychology, behaviour, diet and training of cats, in a relaxed and conversational style.Contributors include Jackson Galaxy, star of My Cat From Hell and composer David Teie,whose ground-breaking album, Music for Cats, was released by the Universal Music Group.Each illuminating chapter exudes a love for cats and a wealth of fascinating insights.
This book also includes advice and real case studies that offer the author's own professional guidance on cat care topics, explaining the most important cat concepts, giving food for thought and expanding on all the most important issues and debates in the cat world.
REVIEWS:
'Let's Talk About Cats is a positive wealth of information and gives you lots to think about…. Absolutely one to read' – Stephanie Dagg – book blogger Books Are Cool
'Great book! The interviews and cases shared in the book are mesmerising. A must read and own book by any person who has a cat, or handles cats whether experienced or not! The book focuses on understanding cat behaviour and how to make the best of human-feline relationship and minimise conflicts. I love the fact that I have a paperback copy in my home library, which I can always refer to when I have a question about my cat. It covers everything and is super comprehensive and interesting" – Veterinary Surgeon Dr. Eyal Bergman
'Fascinating read for any cat person' – Evanna Lynch
'I've read my fair share of books on cats and I have to say this is by far the best' – Felicity Grace Terry
'This book is the most comprehensive book about cats that I've ever read…. Very accessible and totally fascinating, I would recommend this book to anyone who has ever been owned by a cat! – Emma – Book blogger Sibzzreads
'Full of useful and interesting information from experts and plenty of advice for cat lovers (not owners, cats have staff!) to help you better understand your feline overlords' – Madeleine. Ramblingsmads.com
'A book that is definitely a conversation that you can read anytime and anyplace, in the same way one would read an article on a magazine or a academic paper….I love it!' – Jess – Book blogger – Jess Bookish Life
'I'm quite an experienced owner and I certainly learnt a few things' – Kirsty. The midnight review
'As someone who is studying Feline Behaviour and Psychology, I'm reading a lot of coursework about cats and I did worry that reading this might just feel like more studying to me but it doesn't, and that's because of the way it's written. The conversations with other experts, the cute pictures, the case studies; I love it all, and I'm genuinely really excited to keep reading it. This is definitely a much more interesting read than my coursework! Kim – Book reviewer
AUTHOR:
Anita Kelsey holds a first class honours degree in Feline Behaviour and Psychology (work based BA Hons) and runs a vet referral service dedicated strictly to the diagnosis and treatment of behaviour problems in cats. She is also a qualified cat groomer and specialises in grooming aggressive or phobic cats. Anita writes for Your Cat Magazine and is on their experts panel answering readers questions on cat grooming. She also advises on feline behaviour for the CFBA (Canine and Feline Behaviour) magazine as well as being a full member.
Give the gift of unlimited magazine and newspaper reading this Christmas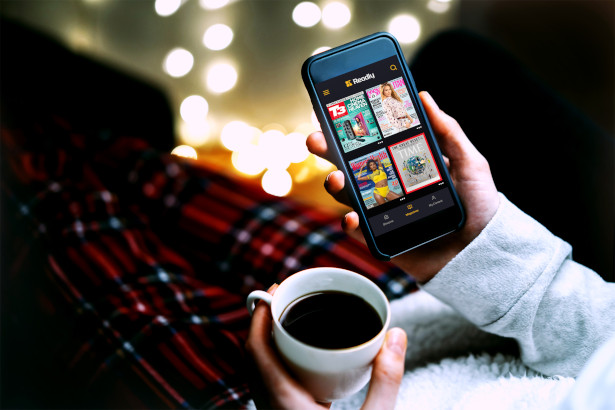 With a growing need for entertainment, distraction and information at home, digital subscription service Readly makes the perfect gift this Christmas. You can access and instantly read 5,000 national and international magazines – and now newspapers too – on your smartphone, tablet or laptop, all in one app.
Reading at home can help to keep us informed as well as inspire, entertain and motivate us during these changing times. With almost two thirds of the population finding that reading helps them to relax, research from Readly also shows that over half the nation is turning to reading for escapism, as well as to learn something new.*
With Readly offering unlimited "all-you-can-read" access to 5,000 national and international magazines – and NEW to Readly this year is national newspapers too – there's something for everyone. With a subscription to the app your loved ones can sink into reading catered to the activities they love, as well as explore new interests and hobbies too. There's all the latest and back issues and with Instant Articles highlighting specific articles based on interests, there are endless hours of reading to be had.
For those who want to properly shut down without wi-fi this Christmas, they can download up to 500 editions and read them in the offline mode wherever they may be. And because Readly gives users five profiles per household, the whole household can benefit from the gift too!
Grab a subscription for just £7.99 per month or give a loved one a Readly gift card with options to suit every budget this Christmas:
1 month – £7.99 (first month free)
3 months – £23.97 – now £21.50 (save 10%)
6 months – £47.94 – now £40.70 (save 15%)
Annual – £95.88 – now £76.70 (save 20%)
Readly is the ultimate gift to make your free time count. Visit www.readly.com for further information.
WOLFSTAR PR CHRISTMAS GIFTING PRODUCTS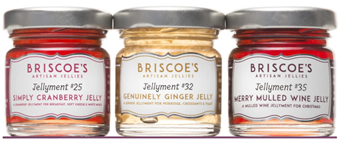 Hooting Owl – Tour De Yorkshire Mini Gin Tasting Set
£24.95
Take a mini tour of Yorkshire, the Hooting Owl way, with our six-bottle miniature gin gift set.
Containing two 5cl bottles of our Signature Gin and one 5cl bottle each of our North Yorkshire Gin, East Yorkshire Gin, South Yorkshire Gin and West Yorkshire Gin. This is the perfect small gin tasting experience to transport you round the four corners of the historic Yorkshire county.
Hooting Owl – Taste of Yorkshire Gin Selection
£64.00
Try the whole Hooting Owl gin experience with a hand-picked selection of our best-selling artisan gins. This five-bottle craft gin gift set contains 20cl bottles of our Signature Gin, North Yorkshire Gin, East Yorkshire Gin, South Yorkshire Gin and West Yorkshire Gin.
The Yorkshire Explorer – 4 Season Gift Set x 5cl
£20.00
Experience the flavour of the seasons! This is a wonderful taster gin gift set which includes a 5cl bottle of Autumn Hedgerow, 5cl bottle of Wild Winter Berries, 5cl bottle of Springtime bloom and a 5cl bottle of Midsummer Nights.
Freedom Mallows – Christmas Gifting New Pamper Kit
£22.00
It's time to treat a loved one and find that perfect Christmas Eve gift for mums, dads, wives, husbands, girlfriends, boyfriends, aunties and grandparents. The New Pamper Kit from Freedom has everything needed to make sure that special person in your thoughts can relax and unwind this festive season.
As always, Freedom will strive to make as many of our products super Free From and Vegan.
Freedom Mallows – Hot Chocolate Xmas Selection Gift Set
£15.00
A real treat for chocolate and hot chocolate lovers who love to indulge. This Christmas gift set will bring warmth and thoughtfulness to that special person.
Included in your gift set is:
New Mallowland Mug
Hot Chocolate Stirrer
Hot Choc Bomb
2 Mini Pink & White Vanilla Marshmallows
New MallowOut Bar Strawberry
New MallowOut Bar Vanilla
100g Moo Free Chocolate Buttons
Briscoe's Artisan Jellies – Gift Box 3 x 45g mini Jars
£6.00
A fantastic little set of three mini jars in a lovely clear box, where the flavours can be mixed and matched to order to make a truly bespoke and personal gift. Why not choose 'Simply Cranberry Jelly', 'Genuinely Ginger Jelly' and 'Merry Mulled Wine' for a Christmas flavour trio.
The Yorkshire Explorer – 50cl Wild Winter Berries
£28.00
Wild Winter Berries has rich notes of blueberries, sloes and damsons which lay above citrusy undertones of douglas fir. In keeping with the Yorkshire Explorer brand this product is both visually beautiful and smooth to drink!
Each bottle is labelled, waxed and quality checked by the head distiller before being given a Yorkshire Explorer stamp of approval on the bottle lid. With rich colour tones and a striking window effect, the bottle is guaranteed to catch the eye of guests.
SeaGrown – Everyday Seaweed Seasoning 45g
£9.75
Made by SeaGrown from sustainable Yorkshire seaweed, wild grown and harvested in the North Sea. An excellent addition to your spice rack, as well as a perfect accompaniment to your meals. Whether it's fish, meat or vegetarian dishes, SeaGrown will give every dish a flavour boost!
SeaGrown – Kombu Seaweed Salt Alternative 70g
£9.75
Made by SeaGrown from sustainable Yorkshire seaweed, wild grown and harvested in the North Sea. An excellent way to add depth and flavour to meat, fish and vegetable dishes with a natural and flavoursome boost from the ocean.
An adventurous gift this Christmas is the award-winning Storywood Tequila – the first luxury tequila aged in Mexico in whisky casks. Perfect for sipping or cocktail creation:
Storywood Speyside 7 Reposado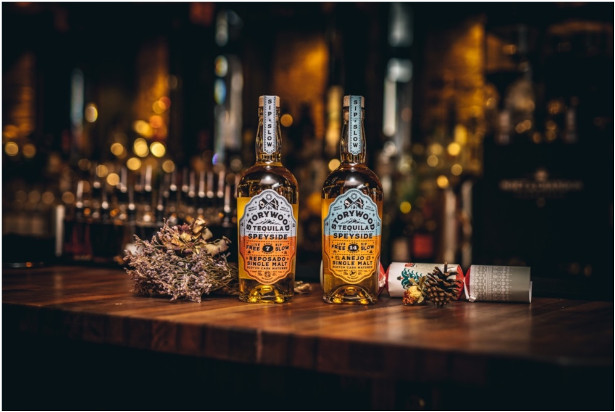 Raised for over 7 months in a Speyside single malt whisky cask tasting of caramel with subtle oak and hints of vanilla and honey on an earthy, lowland agave base.
RRP: £38.95 for a 700ml bottle. ABV: 40% available from amazon.co.uk and proofdrinks.com
Storywood Speyside 14 Añejo
Raised for over 14 months in a Speyside single malt whisky cask tasting of toasted oak, roasted nuts and treacle toffee.
RRP £47.45 for a 700ml bottle. ABV: 40% available from amazon.co.uk and proof drinks.com
Live Free, Sip Slow this Christmas with Storywood Tequila
NOW WHAT TO BUY THIS CHRISTMAS?
NOW WHAT NAPKINS CHRISTMAS RANGE AND GIFTING.

As Christmas approaches, with more people looking to shop small and support start-ups and local businesses, Now What Napkins presents a small but perfectly formed Christmas range as well as a number of unique table and homeware gifting options.
100% cotton tie dye napkins hand dyed in a range of designs and pack sizes, tea towels and tote bags. Created in a rainbow of colours with the aim of bringing a little brightness to every table.
Made by Pippa Erskine, from her Battersea Kitchen, since founding earlier this year her napkins have won praise from people including Nadia Hussain, Pippa Middlehurst and Rosie Fortescue to name a few.
In the Christmas range, packs of tip dyed napkins, in a Christmas tree Green or bright Santa Red, or a combination of both. A subtly festive addition to any Christmas table.
From £12 to £35 for packs of two, four, six or eight (just in case two of your six are messier than others)
Or maybe it's unique gifts you are after? From sets of napkins for the enthusiastic dinner party host, tea towels for the chef and tote bags to collect your shopping in Now What Napkins products are all hand made and available in a variety of sizes and designs including rainbow designs, neon options or single, two and tip dye colour packs.
Costing between £8 and £35 Pippa has also chosen to donate 10% of profits from all sales to charity Mind, in the hope that the business can give a little towards helping other people's mental health in a world where this area of medicine is, sadly, chronically underfunded yet needed more than ever.

Give the Greatest Gift this Year with Treedom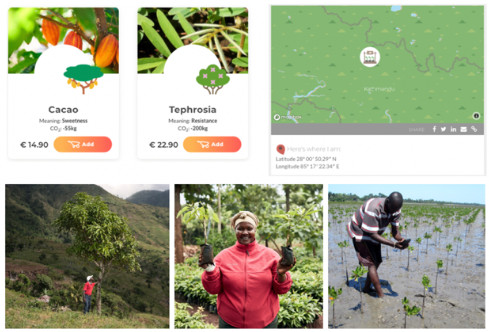 This Christmas, choose to give the greatest gift. A gift made great not by its size, but by its value.
Planting and gifting a tree are actions with lasting, far-reaching benefits. A gesture capable of making a big difference on the lives of smallholder farmers and on the environment.
Treedom is the first platform in the world where you can plant and gift a tree remotely and then follow its story online. Each Treedom tree is geolocated and photographed, with an individual online page. Not only supporting our planet, Treedom also provides farmers with support such as additional income, food security and all-important sustainable agroforestry techniques. This means that buying a Treedom tree helps farmers grow sustainable farms in 17 different countries.
Available from just €14.90, give the greatest gift, a tree, to a family member or friend by visiting www.treedom.net/en/.
Presents under £20
Sticking to a budget this year? This Christmas, choose to give your friend or colleague the greatest gift. A gift made great not by its size, but by its value. Treedom is the first platform in the world where you can plant and gift a tree remotely and then follow its story online. Each Treedom tree is geolocated and photographed, with an individual online page. Give your friend a tree this Christmas and make a big difference on the lives of smallholder farmers and on the environment. Choose the Cacao Tree from €14.90 at www.treedom.net/en/.
Most Unusual Present
If you're looking to gift something different this Christmas, try out a Treedom tree as the perfect surprise gift for your family and friends. Treedom trees are given their own geo-located online page where their owners can follow through photographs uploaded by the farmer who planted the tree. Select a Papaya Tree from €19.90 at https://www.treedom.net/en/.
The Person who has Everything
What do you get for the loved one in your live who has everything already? Treat them to something different with a Treedom tree! They'll be able to follow the story of their tree online, watching as it grows through as it's geo-located and photographs will be uploaded to its individual online page. Spark some green joy in their life this Christmas with a Lemon tree in Kenya from €22.90 at www.treedom.net/en/.

You can find more about the story at www.urbanworkbench.org
Organic Cotton Designer Tea Towel
www.thedonkeysanctuary.org.uk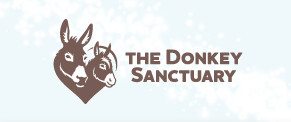 This 100% organic cotton tea towel comes in a choice of colours. A large tea towel in lightweight, breathable and absorbent 7oz organic cotton. Machine washable.
Size: H78 cm x W48 cm. Ref: D20065
£8.95 link
Organic Cotton Donkey Socks
Socks that love the planet as much as they love your feet. In a selection of striking colours.
81% organic cotton, 17% polyamide, 2% elastane.
£4.75 link
Stainless Steel Insulated Drinks Bottle with Donkey Ears Design
Stainless Steel Insulated Drinks Bottle with Donkey ears design. Double walled stainless steel bottle in 18/8 grade stainless steel, with copper lining and screw lid. Keeps hot drinks warm for up to 12 hours.
Keeps cold drinks cool for 24 hours. Size: 500 ml. Ref D19536.
£19.95 – link
Rucksack with donkey design
DS July 20-29This handmade canvas rucksack is not only practical but looks great.
DS July 20-30Multiple small pockets and the elastic clasps allow for all kinds of adventuring to take place with one of these on your back. Internal phone pocket, 3 small outer pockets, contrast elastic with two adjustable plastic side release clasps, elastic key holder with lobster clasp.
Adjustable shoulder straps and short carry handle.
Size: W28 cm x H33 cm x D9 cm. Ref: D20072
£54.95 link
Donkey Sanctuary Monopoly Game
One of the most popular board games of all time is given a Donkey Sanctuary makeover. With gameplay based on the journey a donkey takes when coming into the sanctuary, there are surprises galore in store in this Donkey Sanctuary version of Monopoly. Ref D19001
£29.95 – link
Donkey design Purse with Keyring
DS July 20-23With more room for coins and other little bits and bobs. Supremely stylish, this is where money goes to hang out and look cool. Features a handy external keyring.
Lovingly made in Cornwall by Sewing Machine Supremo, Poppy Treffry.
Size: W20 cm x H14.5 cm. Ref: D20073
£14.95 link
Sails and Canvas shopper bag with donkey ears logo
This shopping bag was once part of the sail on a boat. It now has a new job as your next bag for life. Handmade from recycled super strong sailcloth and marine canvas with strong rope handles. Fast drying and extremely strong and durable material.
Exclusively made for The Donkey Sanctuary by Sails and Canvas. Size: W43 cm x H43 cm. Ref D20070
£48 – link
Donkey design watercolour ceramic mug
Brighten up your beverage with this marvellous mug. Features delightful donkeys and dragonflies design. White with colourful design printed on.
Dishwasher proof and microwave safe. Size: H9.5 cm x D8 cm, holds 11 oz.
Ref D19539
£6.75 – link
Dougal Donkey Doorstop
Dougal The Doorstop – Dougal will prop things open nicely, while looking utterly a-door-able. Grey with white nose. Features Donkey Sanctuary logo in brown and white on hoof.
Size: H35 cm. Ref D19500
£14.95 – link
Reboxed – Recycled Smart Phone(s) & Biodegradable Phone Cases
– Reboxed phones are better. Better for your pocket. Better for our planet
– For every Reboxed phone bought, Reboxed will plant 10 trees, AND you'll get a free eco phone case.
Christmas list suggestions:
Eco Warriors
Tech & Gadget Lovers
Gen Z / Kids / Teens
Stocking Filler
Stockist & Pricing info:
Buy online at www.reboxed.co/
Refurbished Smart Phones – from £189
Reboxed Biodegradable Phone Cases – £15
An all-new rhythm-action game coming on November 11th for the Nintendo Switch, the PlayStationn4, Xbox One family of devices, including Xbox One X.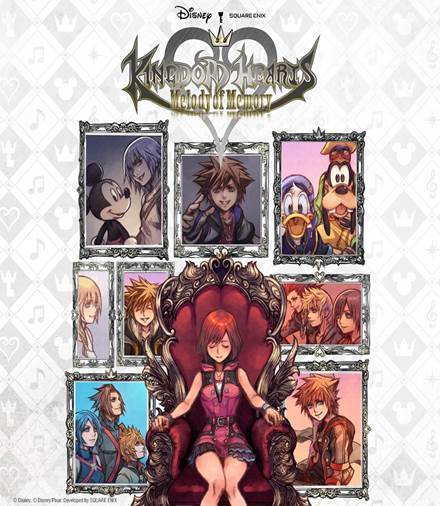 This is the ultimate celebration of music and adventure. Featuring over 140 musical tracks and 20 characters from throughout the beloved series, KINGDOM HEARTS Melody of Memory provides fans with an unmissable opportunity to relive their favourite moments like never before. Players will journey through iconic Disney worlds, and join forces with recognisable Disney characters whilst enjoying unforgettable KINGDOM HEARTS series music, alongside timeless tracks from Disney's cinematic classics. Alongside the engaging single-player content, KINGDOM HEARTS Melody of Memory invites players to enjoy unforgettable melodies together with online multiplayer for even more of a challenge. RRP £49.99.
iStorage, the trusted global leader in secure data storage solutions. Two products that are brilliant christmas tech gift ideas, the datAshur Personal2 encrypted USB flash-drive and diskAshur2 encrypted HDD, two great gift ideas for the tech enthusiast.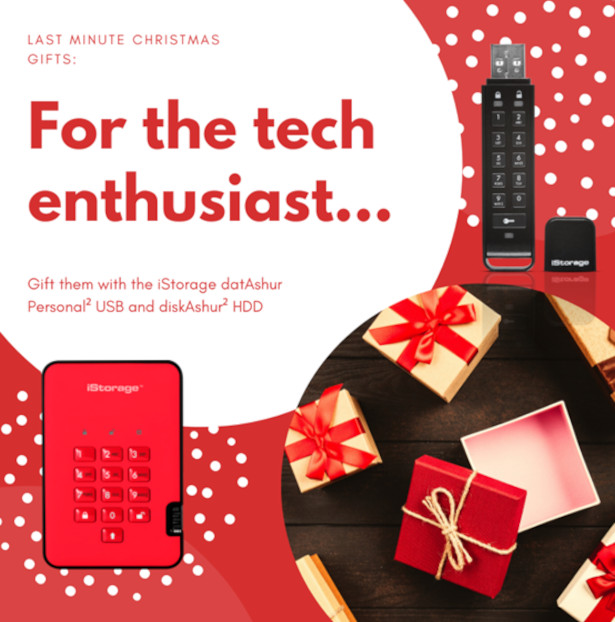 With most of us storing our lives online, whether it's family/friend photos, school/university work, family schedules or work from the office, it's vital to ensure that we keep the most personal and valuable parts of our lives safe from damage or theft.
The diskAshur2 and datAshur Personal2 are renown for being easy to use with ultra-security attributes incorporated within the drive to keep it safe from hackers or thieves, and affordability with the datAshur Personal2 being priced at only £39.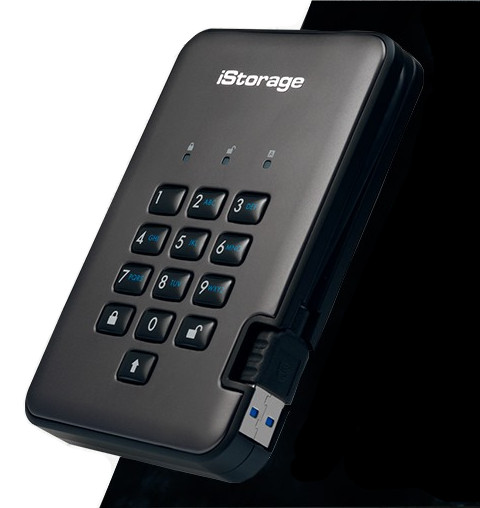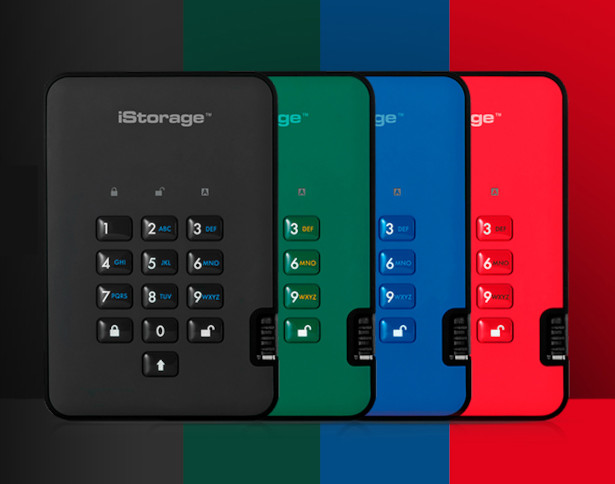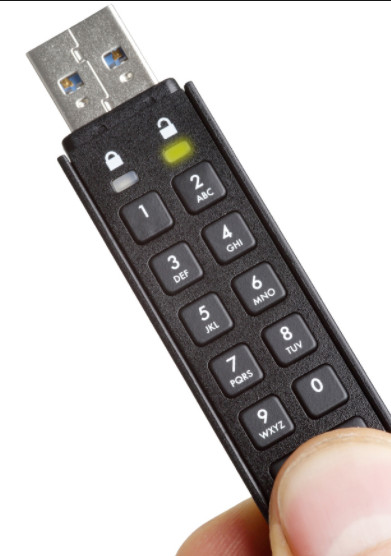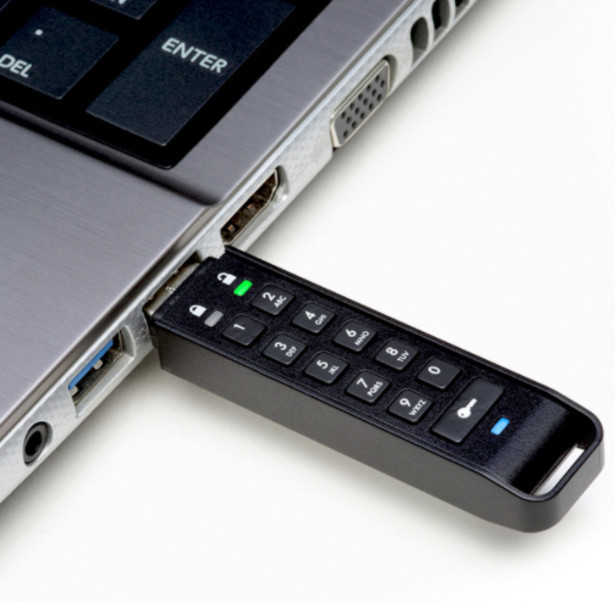 GET READY FOR THE HOLIDAY SEASON WITH DECATHLON
– Have a very merry Christmas with gifts from Decathlon –
– Quality gifts available including kid's bikes, basketball hoops, punching bags and home fitness equipment –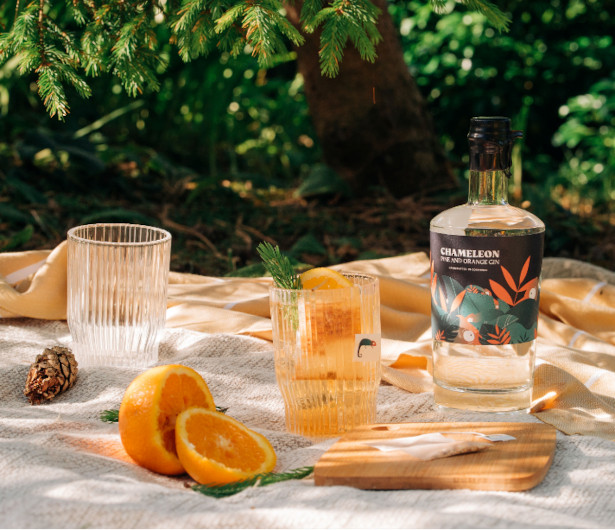 With the holiday season on the horizon, festive fever will soon be taking over our shopping trips, meaning it is never too soon to start making your Christmas list. Whether you are planning on surprising your little one with their first bike or encouraging grandad to get back on the course with some new golfing equipment, Decathlon's range of sporting goods will make finding the perfect gift easy.
From at-home gym equipment perfect for those wanting to improve their fitness in the New Year, to basketball hoops for aspiring NBA players, Decathlon has the perfect Christmas present for the whole family, with a huge selection of quality sport equipment and apparel.
Kids
BTWIN 900 ALLOY KIDS BIKE, BLUE – 16″ – £159.99
Looking for the perfect joy ride for your little cyclist? This lightweight bike is the perfect gift for those wanting to take to the cycle way for the first time.
The 'stop easy' breaks are the ideal size for small hands, meaning little ones can glide gently to a stop whilst learning to control the bike.
The lowered frame of the bike is easy for smaller riders to step over and is made from lightweight aluminium, meaning it is much easier to manoeuvre as kids gain confidence.
What's more this bike is compatible with 16" stabilisers for riders who may need a little extra support whilst finding their balance.
BTWIN ROCKRIDER ST 900 KIDS ALLOY MOUNTAIN BIKE – 20″ – £229.99
For more confident riders, this junior bike will have kids heading off-road and onto a mountain adventure.
The lightweight frame is durable and easy to control so kids can safely tackle obstacles on the trail, meaning junior riders can keep up with the family on challenging routes.
The impressive front suspension makes light work of rocky terrain, as the springs cushion bumps from roots, stones, gravel and more, for a comfortable ride.
The disk braking system will give parents peace of mind as it allows riders to safely control their stopping no matter the weather.
TARMAK B100 KIDS'/ADULT BASKETBALL BASKET – BLACK ADJUSTS FROM 2.2M TO 3.05M. – £99.99
This adjustable basketball hoop makes the perfect gift this Christmas, whether kids want to practise their shooting skills or challenge the whole family to a festive basketball game.
Easy to assemble, this hoop comes with a pole, base, backboard and net so you have everything you need to get competitive over the Christmas break.
This basketball hoop is adjustable so kids can shoot for five different heights, perfect for as they grow or their ability improves.
The sturdy pole can be weighted down at the base with sand or water to ensure the hoop safely remains stable when practising shots off the back board.
A new, unique gin, hand-crafted in Cornwall that allows drinkers to 'tinker' with both colour and taste.
Each bottle of Pine and Orange flavoured Chameleon Gin comes with twenty infusion pockets filled with orange botanicals allowing the drinker to personalise each drink to their preferred strength and flavour.
Chameleon Gin is available to buy at: www.chameleongin.co.uk
NEW EXPEREINCE: "Pie in the Sky": To gift the ultimate mince pie to a loved one this Christmas, Apollo Air Services has introduced gift vouchers for a 30-minute flight with mince pies and mulled wine. The package includes a 30-minute flight on a festively decked out Agusta Westland 109 and a Christmas hamper (including mulled wine and mince pies). Price is customised to flight take-off/drop-off locations, call 01228 573004 for a quote.
This year they've got 12 Beers of Christmas £39.95 / 6 Beers of Christmas £20.95 and 6 Wines of Christmas £75 / 6 Natural Wines of Christmas £100.
realale.com/collections/christmas-gifts
With something for every budget, the 12 beers of Christmas represent the best all rounder beer case taken from their selection of over 300 beers. From dark and delicious stouts to hoppy table beers and perfectly crisp lagers. There's something for everyone.
The wines include (Caze Blanque Merlot, Fatalone Primitivo, Soli Pinot Noir, Le Marne Gavi, Maison Antech Blanquette De Limoux and Talmard Macon-Uchizy.) Three reds, two whites and a sparkling.
They're also offering 6 Natural Wines Of Xmas £100 which includes Sebastien David Hurluberlu, Andrea Occhipinti Rosso Arcaico, Roc Des Anges Segna de Cors, Isaac Cantalapiedra Lirondo, Alex Craighead Kindeli Bianco, Camillo Donati Lambrusco. These wines showcase the amazing flavours winemakers can achieve with perfectly ripe grapes and meticulous attention to detail.
KIPSTA SG 500 MEDIUM FOOTBALL GOAL – NAVY BLUE/ORANGE – £49.99
Score the perfect Christmas gift for the kids with this football goal.
Easy to put together, this football goal can be set up without tools on any surface, although it does come with ground hooks for added stability on grass surfaces.
The steel top corners allow future strikers to practise their hat tricks without worrying about damaging the net.
The steel shape is durable and abrasion resistant meaning it can take on even the worst weather without damaging the frame, meaning kids can enjoy this goal for many Christmases to come.
Adults
INESIS GOLF 900 LASER RANGEFINDER – £129.99
For the golf fanatic in your life, this rangefinder makes for the perfect gift for those who want to monitor their swing and club performance on the course.
Measuring distances up to 1200m, this range finder can measure as far as users can send a golf ball, with an adjustable viewfinder lens, so golfers can tailor it to their eyesight.
With two settings, a short press of the rangefinders button will measure distance, whilst a long press will scan terrain and update the measurement accordingly for an accurate reading, making choosing the right club easy.
What's more, the rangefinder has a first target priority function that isolates the hole flag, allowing users to practise their golf precision as they work towards a hole in one.
EVADICT MIXED ULTRA TRAIL RUNNING BAG 15 L – BLACK/BRONZE – £49.99
This 15L backpack is the perfect gift for trail runners, as the two side straps and three adjustable chest straps keep it stable as they head out for a workout.
Lightweight, this bag only weighs 360g meaning it won't weigh runners down, even when they utilise all 15 front and back pockets.
Staying hydrated is easy thanks to the 2L water bladder included, with additional room for two soft 500ml flasks.
DOMYOS STEPPER MS500 – IVORY/PINK – £39.99
For anyone looking to start their home fitness journey, this stepper makes a great versatile gift. Thanks to the rotating stepper to train abs and legs and the elastic bands to tone arms, the whole body gets a workout!
The simple console is easy to use, displaying reps, time, frequency and calories burned so users can monitor their progress as they burn off their Christmas dinner.
The compact design is easy to put away making it perfect for those with limited space and the four large non-slip feet means users can set up on any surface.
DOMYOS CROSS TRAINER EL520 – £349.00
Looking for a gift for someone who wants to smash their January fitness goals? This cordless cross trainer allows users to train anywhere, anytime.
The 9kg fly wheel ensures smooth peddling, reducing jerky motions, no matter how hard users work out.
With six functions, monitoring everything from calories to speed, and nine programmes, such as 'Getting back into shape', users will feel like they have a personal trainer pushing them to go further and keep them motivated.
For more information and Christmas gift ideas, visit www.decathlon.co.uk
Luxury Whiskies From Around The World to Enjoy This Christmas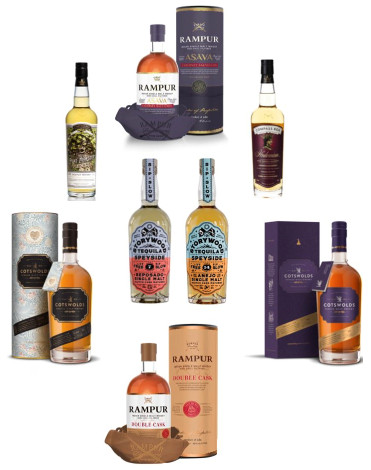 If you're looking for a luxury gift to give this Christmas, why not treat your loved ones to a luxury whisky from around the world. With suggestions from Cotswolds Distillery in England, Compass Box Whisky in Scotland all the way to Rampur Whisky in India, there's something for everyone. Why not try Storywood Tequila – aged in Speyside Whisky Barrels if you're looking for a gift with a difference for whisky lovers.
Compass Box Hedonism
The first whisky created by Compass Box in 2000, and a signature whisky from the range. Compass Box Hedonism is a unique and award-winning Blended Grain Scotch Whisky. Rare and old, it's something special for both the collector and the new whisky enthusiast.
RRP: From £57.90 for 70cl. ABV: 43%. Available from: compassboxwhisky.com and Master of Malt
Compass Box Peat Monster Arcana
Peat Monster Arcana is the result of a long-running experiment into the secrets and mysteries of oak and smoke. A cask strength version of The Peat Monster was further matured in three French oak custom casks for more than two years; it was then blended with malt whiskies from the Talisker, Miltonduff and Ardbeg Distilleries in order to complement the richly spicy and more subtly smoky profile that developed.
RRP: From £75.00 for 70cl. ABV: 46%
Available from: Master of Malt
Rampur Asava Indian Single Malt Whisky
For the first time in history, a single malt matured in American Bourbon Barrels has been carefully finished in Indian Cabernet Sauvignon casks, at Rampur Distillery in the foothills of the Himalayas.
RRP: £68.95 for 70cl. (ABV: 45%). Available exclusively from: The Whisky Exchange mid-November
Image credit: @mix.mann
Rampur Double Cask Indian Single Malt Whisky
Rampur Double Cask Single Malt is a hand crafted single malt whisky matured in hand-selected American Bourbon barrels and European Oak Sherry casks. Delicate balsamic vanilla notes from the American white oak complement the full-bodied aroma whilst rich caramel, dried dark fruits and spiced tonality from the European oak add to the depth of flavour.
RRP: £60 for 70cl (ABV 45%). Available exclusively from thewhiskyexchange.com
Cotswolds Sherry Cask Single Malt Whisky
A marriage of Cotswolds Single Malt whiskies fully matured in American and Spanish oak hogsheads and butts, seasoned with Oloroso and Pedro Ximenez sherries. To taste, Cotswolds Sherry Cask is full of dark stone fruits with a hint of roasted almonds, followed by peppery oak spice.
RRP: £64.95 for 70cl (ABV: 57.45). Available from: cotswoldsdistillery.com
Cotswolds Hearts & Crafts Sauternes Cask Single Malt Whisky
This limited edition (there are only 1,680 bottles), is the distillery's first ever European Oak Cask expression. Hearts & Crafts Single Malt Whisky is from a selection of five premium French Oak casks seasoned with sweet Sauternes wine, which results in a honey-coloured malt with a vinous quality and notes of sweet raisin and oak wood spice. The stunning gift box has a William Morris pattern, reinforcing the creative beauty of the Arts & Crafts Movement. The perfect gift for a whisky collector.
RRP: £74.95 for 70cl ml. ABV: 55.2%
Available to purchase exclusively from www.cotswoldsdistillery.com
Storywood Tequila
Storywood Speyside 7 Reposado – raised over 7 months in single malt Speyside Scotch whisky casks, this is a tantalisingly two-sided tequila. Caramel, subtly oaky with hints of vanilla and honey on an earthy, lowland agave base.
RRP: £38.95 for 70cl (ABV 40%). Available from amazon.co.uk and proofdrinks.com
Storywood Speyside 14 Añejo Tequila – raised over 14 months in single malt Scotch whisky casks, Storywood Añejo is an adventurous tequila which embodies the sip slow attitude. Hiding in every deep amber dram are notes of toasted oak, roasted nuts and treacle toffee.
RRP: £47.45 for 70cl (ABV 40%). Available from amazon.co.uk and proofdrinks.com
Christmas 2020 is not cancelled: Wardian London brings wreath making into homes this season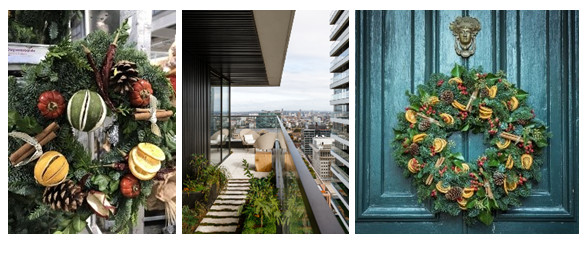 [London: 12 November 2020] It's time for us to enjoy some festive cheer post Lockdown 2.0 and what better way to channel your inner creativity than by making your very own Christmas wreath? As our December events calendar naturally becomes more digitalised, pencil a Wardian London At Home Wreath Making Workshop to capture the seasons' spirit.
In partnership with Botanical Boys – the duo who share the same ethos as Wardian, are soon to set up shop at the leading biophilian designed development – the wreath making classes are a perfect way for you, your friends and/or family to stay digitally connected this Christmas season and make a perfect decoration to take pride on your front door! Taking place on Tuesday 01 December and Tuesday 15 December at 6:30pm, both workshops are for up to 30 guests via Zoom.
Wreath making workshops are £87 p/p (includes UK postage) and included in the kits are seasonal mosses, delicate English-grown dried fruit, 30m wired wreath base, a reel of wire, pine cuttings and stud wired (all easily recyclable). All kits need to be bought a minimum of 5 days before the class date to allow for courier delivery.
To be in with a chance of winning A Wardian London Wreath Making workshop for 2, follow @botanicalboys and look out for the 'swipe up' story on Thursday 19 November to enter! On Friday 27 November, the winner will be announced, and they will receive a complimentary kit and tickets for two for 15 December workshop!
More on the Wardian London X Botanical Boys partnership:
With Botanical Boys soon opening their second shop at Wardian early 2021, the workshops aim to bring a festive sample of Wardian's essence into people's home. Wardian is a biophilia-designed development, moments from Canary Wharf, creating a unique living experience to positively boost mental and physical wellbeing as working from home starts becoming the norm. Inspired by the 19th Century creation Wardian Case by Dr Nathaniel Bagshaw Ward, each of Wardian's768 apartments feature its own private garden – some up to 37.2 square metres in size – with an abundance of plant life to create tranquil escapes in the heart of the city. Floor-to-ceiling plant life is found throughout the development, with contemporary glass cases filled to the brim with trees and plants in a similar vein to London's historic conservatories at Kew Gardens and The Barbican.
Designed by Glenn Howells Architects, Wardian spoils its residents for choice with an influx of world-class amenities at their disposal, including a 25m open-air swimming pool, high-tech gym, private cinema, and a 24-hour concierge.  Wardian offers own indoor and outdoor landscaping service for residents. Tailored to fit residents' lifestyles, 'The Gardener' offers seasonal plant packages and comprehensive garden maintenance to maximise the floral variety of each apartment.  We may be spending time at home than ever before – but as modern architecture increasingly prioritises biophilia design, this could bring unexpected benefits.
How to book:
With limited spaces, get your spot quickly via the below. For more information on buying your Wardian London at home wreath making kit, please visit here:
https://www.botanicalboys.com/pages/wardian-christmas
For updates on the digital workshops, please visit the following Instagram channels:
@ecoworld_uk
@ballymore
@botanicalboys