WE LIVE BUSY STRESSFUL LIVES – DE-STRESS | REACT DIFFERENTLY > BOOK > Get Rid Of Everyday stress With The CAVEMAN PRINCIPLES by Carl Rosier Jones > www.carlrosierjones.com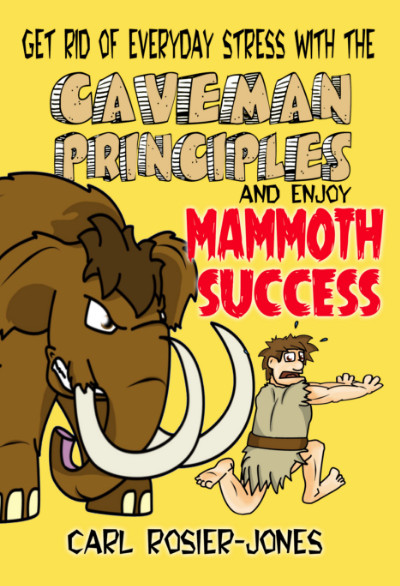 FACEBOOK | TWITTER | YOUTUBE | LINKEDIN | GOOGLE+ | INSTAGRAM | QUORA
Here at Cave HQ ( www.carlrosierjones.com ), our Caveman Speaker (who is the UK's go to Caveman Stress expert) wants to rid the world of Stress. He created The Caveman Principles, to help people like you. It gives straightforward advice to stressed out people.
You have probably visited this page because you are looking for a solution… A 'fix-it' stress program maybe? If you are stressed, treating the aftermath of the problem with massages, counsellors, training or workshops about hugging trees or "3 second" breathing techniques are all a waste of money. If you are not tackling the source of your stress then these courses, therapies and trainers are just a taking your money.
Here at Caveman Carl wants you to focus on what is the cause of the stress. We will provide you with information, knowledge and skills so that you can tackle the 'STRESSED OUT' you and start to control your life once again.
"STRESSED" spelt backwards is "DESSERTS"
Do you need to look at the problem a different way?
We live busy, stressful lives. It is only us who has the ability to shape and mould our future. The only person who holds 'us' back, is you. We can blame others, our boss, our wife/husband or even the kids but we need to look in the mirror first. The Caveman Principles makes life better and Carl knows it will help you too.
The Caveman Principles book was written to put these tried and tested theories into an easy to read life bible. You can read and follow them, they will improve your own life as they have with the hundreds of other people around you. Only you have the power to make the choice, if you want a better relationship, manage change easily and more importantly reduce your own stress then you have found the right place.


Just ONE concentrated beetroot shot per day shown to significantly improve sprint performance


The benefits of the purple wonder root vegetable beetroot are growing in the world of sports science. New independent research from the University of Exeter has demonstrated, for the first time, that consumption of a single 7cl concentrated BEET IT Sport shot is all that's needed to significantly improve sprint and high-intensity intermittent running performance. One BEET IT Sport shot boasts 400mg of natural dietary nitrate – the key active ingredient of beetroot and the optimum amount needed to boost sporting performance.
Beet It Sports shots are used for most university research projects worldwide into the sporting and medical benefits of nitrate, because they are a convenient and consistent natural source of nitrate. The highly variable nitrate content found in raw beetroots and other nitrate rich vegetables (e.g. Spinach, Chard and Lettuce) makes them too unreliable for research.
However vegetables (not cooked as nitrates can be lost) can be a natural nitrate source. On average to obtain the optimum 400mg dose of natural dietary nitrate (one 70ml BEET IT Sport shot), you would have to consume (see chart) more than 300g of uncooked beetroot, 250g of uncooked Swiss Chard or 85g of Rocket – quite a lot of veggie fibre bulk to consume just before exercise!
The latest research from the University of Exeter was carried out on 36 team-sport players (football, hockey and rugby), who were given one BEET IT Sport shot per day over a five-day period. The high-intensity intermittent sprint running protocol used was designed to closely mimic match-play running in team sports such as rugby, football and hockey. The manageable intake of one 70ml beetroot shot per day was shown to significantly increase sprint performance over distances of 5m (by 2.3%); 10m (by 1.6%) and 20m (by 1.2%). Although small, these improvements in short-duration sprint performance are highly meaningful to sports performance outcomes and could mean the difference between winning and losing.
THE PRIDE GOES FROM STRENGTH TO STRENGTH

Having completed another successful project in Africa in 2016, we're continuing to develop our operations and improve what we do. We reached 3,365 children across 53 schools and communities this year. We empowered and shared further coaching insight with 115 local staff, with over 90% of children attending all clinics we held.
As Bhubesi Pride Foundation grows and seeks to ensure communities sustain the programs we implement, we continue to do so alongside G4S Africa businesses, NGOs, schools, key partners and charity donors, clubs, unions, Pride Ambassadors and our dedicated teams of volunteers, or 'Pride members'.
We are stronger together.
BPF – Stronger together
Watch our brief charity overview video, HERE. The future with Bhubesi Pride Foundation has never been more exciting. With printed literature available to find out more about the charity and share information with friends and colleagues, contact us today.
By clicking the video link, above, you can also watch our fourth video instalment from 'Rugby in Africa 2016'.
LEGACY PROJECTS
This year, our Legacy Projects – initiatives inspired by the charity to enable long-term impact for the communities in which we work – reached new heights. Thanks to G4S, a road safety scheme and a rugby event were run in Uganda, trees were planted in Tanzania and a care centre for children with mental and physical disabilities was refurbished in Namibia. In South Africa, a multi-purpose astro-turf pitch was built. And we now have a year-round sports program operating in Lilongwe – managed by Malawian Pride coordinator, Wordsworth Rashid.
In 2017, we're aiming to establish our first BPF-facilitated community centre in Lilongwe. Plans are progressing well and if you want to help us, get in touch!
DO YOU WANT TO BE OUR NEXT MEDIA PRODUCER?
We're very excited about the innovative filmmaking, photography and social media content our two new Media Producers will bring to project work in 2017… But we're already on the lookout for our 2018 Media Producers. Interested?
Find out more in this video – link HERE – or share with a friend
LEARNING & SHARING WITH THE PRIDE IN 2018
We're now full for our 7-month project in 2017, so why not apply to join our expedition coaching team in 2018. Prepare, run and review your own rugby coaching sessions; lead huge tournament days; liaise with a host of invested stakeholders; develop transferrable life skills; and help us make a lasting impact.
Apply to join our next rugby coaching expedition in Africa
Wishing you a happy festive break and all the very best for 2017.
Stay Smart & Be Healthy!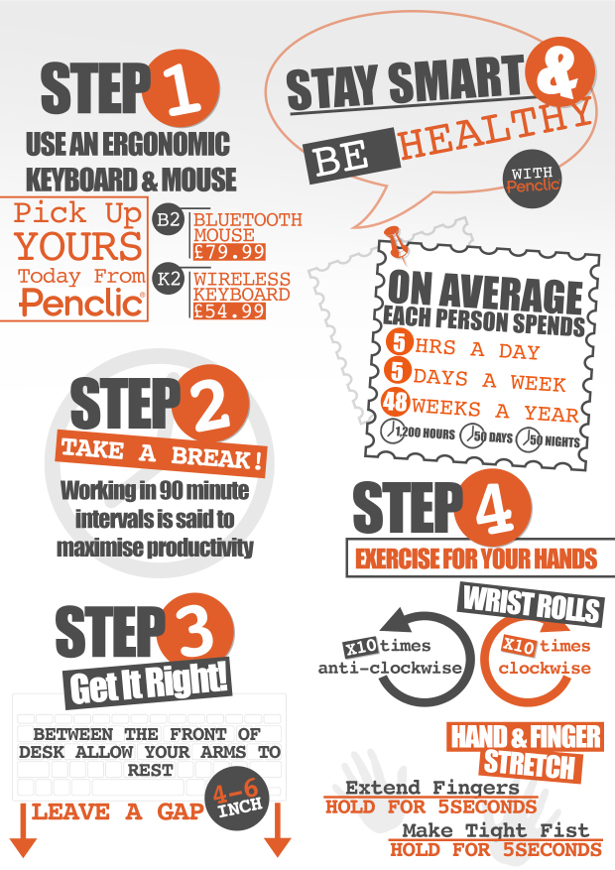 The Penclic B2 Mouse and K2 Keyboard offers a rewarding experience, which gives you the ability to be precise and efficient getting more done in less time. It's the smarter way of working! The B2 Mouse gives you something unlike anything else on the market, as the swivel pen helps embrace the natural control we have in our finger tips, with an effortless and stylish design. The K2 Keyboard is both sleek and simplistic using a compact design for a healthy working environment and a more relaxed and natural position minimizing pressure and keystrokes, freeing up space on your desk.
The Penclic B2 Bluetooth Mouse costs £79.99 from Penclic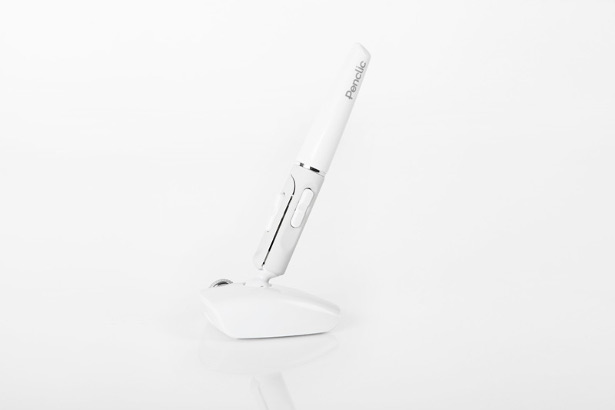 Jump start your 2017 work-out goals with the exciting new
training guide from Greg Rutherford
www.takeflight.fit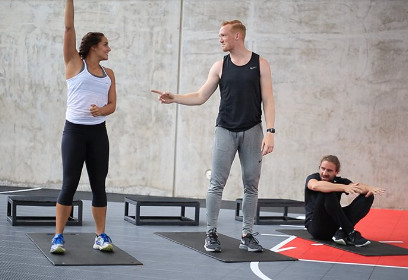 Whether in a gym, park, living room or even the office, it has never been easier to train alongside an Olympian, thanks to a brand new innovative new workout plan for 2017 from World and Olympic Long-Jump champion Greg Rutherford.
Open now for pre-registrations ahead of a Boxing Day launch for initial subscriptions, Take Flight, by Greg Rutherford, is an exclusive online and video led training guide that applies the elite knowledge from his highly successful athletics career into a three-month training programme for a truly innovative and effective full-body workout for the everyday person wishing to improve their fitness, with POWER and SPEED at its very heart.
www.takeflight.fit
Inspired by the real exercises behind a decade of training for the unique challenges posed by the long jump event, Take Flight guides users through a 12-week journey towards their personal fitness goal via a series of dedicated and planned routines. Every exercise features its own interactive video, audio and text guide from Greg and his team, meaning he is there every step of the way to provide guidance and support.
The Take Flight hub, which houses everything needed to track progress, and manage routines, is based around a combination of running, resistance & plyometric circuit training that isn't simply restricted to a gym. The flexible nature of the plan means that the work-out sessions can be planned around the user's availability, intuitively building in rest days to ensure the optimum balance. The first classes go live on Boxing Day, December 26th 2016.
Catering for the everyday user, who would class themselves as a beginner or intermediate fitness level of experience, every subscriber receives access to their own member of Greg's coaching team, to provide advice and support around their training needs, as well as nutritional and motivational tips and guidance to ensure the very best preparation for each session.
Greg Rutherford, founder of Take Flight said: "As an elite athlete, I've been incredibly fortunate to work with some of the best coaches and learn from the best training knowledge in the world. For a long time, I have wanted to share this expertise because I believe that everyone should have access to the tools necessary to make them the best they can possibly be."
"By signing up to Take Flight, our motivated community can access the same world class advice and coaching knowledge to give them the best chance of reaching their personal fitness goals in 2017. Our first classes go live on Boxing Day, so it's the perfect way to start as you mean to go on, especially after Christmas!"
Consumers can sign up to Take Flight by visiting www.TakeFlight.fit and joining for three months at £47 per month.
Welcome Bouncer Bliss!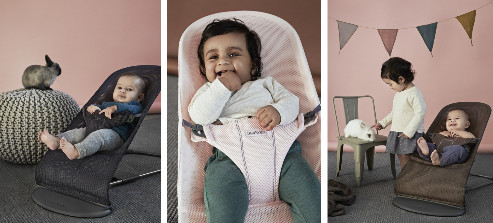 Swedish family company, BABYBJRN is launching a completely new version of a beloved, classic from 1961, a bouncer with a completely new look and style – Bouncer Bliss. Available from February 2017.
BabyBjörn creative director and founder Lillemor Jakobson, has collaborated with the BabyBjörn product development team and in-house design team to design the bouncer for families of today – together the team monitored major fashion trends and styles as well as listening to desires of parents. From this they came up with a new design and expression – in line with families of today.
"We wanted to create a new design as a tribute to our classic bouncer from 1961. We are so happy that so many families love our bouncer. We wanted to create a soft and contemporary look and feel that suits the style and personality of our customers, in colours that work in many homes", Lillemor says.
The new Bouncer Bliss will be available in a soft mesh in 3 fresh, modern colours: powder pink, cocoa and antracite. The gentle rocking creates a sense of bliss and calm, not just at the beginning of a baby´s life, but later as well. BabyBjörn believe that a baby who gets a safe, comforting start to life, feel the benefits for a long time to come. Proper support for a young child's back, neck and head, is essential and the Bouncer Bliss is for use from 0-24 months.
The soft & natural rocking, completely powered by the baby means no batteries or cords are required. This encourages babies' aerobic motion, as he rocks in response to his own movements. Avoiding bouncers that rely on batteries will also eliminate the risk of babies developing a dependency on movement for sleep.
When the baby is playing, or resting they can watch their parents get things done, learning at the same time as they develop balance and motor skills.
"Many families we meet see the bouncer is a lifesaver. In my family we bring it everywhere, when we travel, go to our friends, and around the house" …words from Björn Engström, Vice president at BabyBjörn.
BABYBJORN Bouncer Bliss, RRP: £144.99
www.babybjorn.co.uk
Film buff turns has home cinema with 100 inch screen built in his garden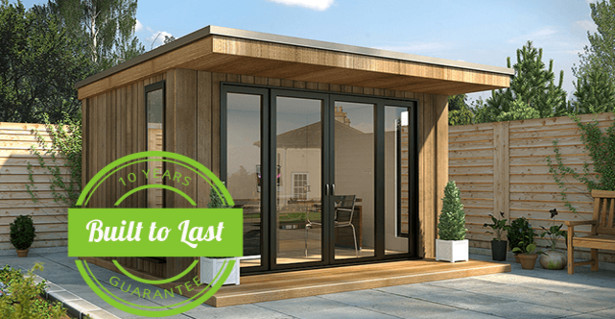 Film buff Paul Williams loves movies so much that he's had a home cinema built in his back garden – complete with a massive 100-inch screen.
By day it doubles as an office for the self-professed flicks fan from Cheshire – but at night Paul transforms it into a "man-cave" to watch classic movies with friends.
It is fully fitted out with comfy sofas, a top of the range projector, digital surround sound and a huge screen.
The new building was made by Rubicon Garden Rooms – founder John Lyon was inspired by his 20 years as an engineer at plane manufacturer Airbus to develop a zero-maintenance wood fibre composite material.
Rubicon's bespoke top-of-the-range units are now used for everything from home offices to art or music rooms, yoga studios, teenage dens and annexes for dependent relatives.
Paul said: "I work from home and I really needed my own office space, so it is designed to have my desk and work area.
"We had two choices – add an extension on to the house or build something separate in the garden and, given the difference in cost, this seemed like a sensible compromise.
"The desk is on order, but I thought I'd get the rest of it sorted out first and now it's the perfect place to watch films.
"The projection wall is painted grey to help with ambient light, and I've got a HD projector paired up with a 5.1 surround sound system – its perfect really."
A fan of classic American movies such as The Shawshank Redemption, Goodfellas and all the Spielberg films, the 38-year-old also catches up with football and golf on his huge screen.
"It really is so peaceful and quiet," said Paul, a management accountant, who lives with wife Caroline and their three-year-old son Tommy in Frodsham, Cheshire.
"I certainly have a great escape place now, which is nice, as it's always chaotic living with a youngster.
"Tommy is starting to get into his films though so it might be that Finding Dory gets projected up on to the big screen instead!"
Measuring 20 square metres and fronted with double French doors, the Rubicon Garden Room fits snugly into the surroundings of the couple's three bedroomed dormer bungalow and the family are delighted with their investment.
Once the design and fittings for the building were agreed, the sections were manufactured at Rubicon's factory in Deeside, North Wales, then Rubicon's team of experts took less than a fortnight to install it
Rubicon Garden Rooms Managing Director John Lyon said: "More and more people are realising the benefits of working from home, whether self-employed or working remotely for a large company.
"It saves them time on their commute and allows them to spend time with their family and friends, or work the hours that suits them best.
"However, often they don't have the space, especially once they start a family. So building in their garden is an excellent compromise – and in most cases, they don't need planning permission.
"Our bespoke service means they can create exactly what they need, without any worries over maintenance. It just takes a few weeks from start of the design to completion, so there's very little disruption to their family life.
"Doubling the home office up to be a home cinema means it's an even better use of the space, for all the family – I must admit, I am rather envious of Paul's massive 100-inch film screen!"
Paul and Caroline are full of praise for the Rubicon team and the speed in which the building was constructed.
Paul added: "Once we decided what sort of thing we wanted we did an internet search and Rubicon came up. We went up to see the showroom in Deeside and we were really impressed.
"All the detail we were looking for was there and the price was right. John knew our budget and was able to give us what we wanted to for that and, once we'd placed our order, his team installed it three weeks later.
"In total Rubicon was on site for three weeks and all the staff were absolutely excellent – we couldn't fault them at all.
"You don't often find that level of attention to detail these days: I can't recommend them highly enough."
Paul and Caroline are now finishing off landscaping their garden following the construction work.
Paul said: "I'm not sure whether Caroline will be allowed in. Perhaps by invitation only – it's definitely a man cave! But she's happy as it's freed up another room in the house, which used to be my office.
"So I think we're all going to enjoy the benefits of just having that bit more space."
Rubicon Garden Rooms has more than 10 years of experience in the building industry, and specialises in the manufacture and installation of garden buildings to create home offices, annexes for older relatives and teenagers, music studios, and leisure buildings.
Fully insulated, its hi-tech wood fibre composites simulate wood, whilst other products simulate stone and slate in order to enhance comfort, zero-maintenance and aesthetic appeal.
More details at rubicongardenrooms.co.uk or call 01244 552813
Unsettled
beunsettled.co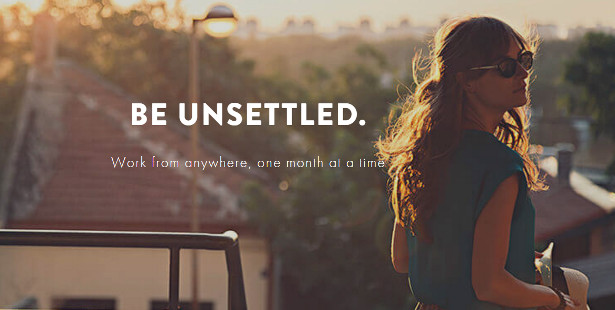 Unsettled curates 30-day experiences that take your work, life, and adventures beyond traditional borders. We provide everything needed to be connected, comfortable, and collaborative: a private room, coworking space, local hosts, and an immersive community experience.
We are a global community for those who embrace uncertainty and value meaningful connections with their peers. We are for those who realize that feeling a little "unsettled" is a positive impulse for change, innovation, and exploration…who believe that i t's in times of transition, travel, and movement when we feel most alive, inspired, and receptive to the people and ideas that spark growth.
Authenticity and Parenting Start 2017 Being True to Yourself and Your Children!
ptanda.org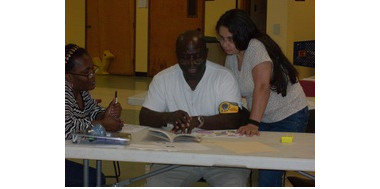 I was sitting with a couple discussing the issues they were dealing with in parenting ther three sons. When Dad asked me this question, "What do you think is the most important aspect in raising children?" That question stopped me in my tracks. I said, "I will answer the question as soon as I come back from the ladies' room." A tactic I use when I need a moment to think before I answer. When I got back to the table my answer was simply parents need to be authentic. That was five years ago and my thoughts have evolved.
Authenticity is the complete alignment of four things:
Beliefs
Thoughts
Words
Actions
Beliefs and Thoughts
Authenticity is when a person lives their lives from the core of their own belief system. To begin living in true authenticity you must first examine what you believe and why you believe it. It may seem okay to just know what you believe, however when someone challenges you. Being able to step back and reaffirm whether your belief is solid, always comes down to the why. Developing the why will help you to remain solid in your beliefs even when challenged. Children especially around the ages of 4-6 ask why consistently, it is their way of trying to understand the world around them. When you understand why it makes life easier for you both.
Words
We all have subconscious tapes running through our brains and it is these tapes which dictate our speech. In order, to change the tapes and get our words to change we need to think about how we are thinking. Once you discover a subconscious thought which contradicts your beliefs, you must say out loud your actual belief. This action will help to reprogram your subconscious and therefore change what you say.
Actions
Once your beliefs, thoughts, and words are aligned. Our behavior is the last step. Actions speak louder than words. This old statement speaks of how what you do reflects what you believe more than anything else. If you say you believe in honesty, but tell someone they look okay when they look a mess, do you really believe in honesty. You do not have to be mean to be honest.
When I answered the gentleman's question five years ago, I thought it was an easy answer.  Now, I know just how complicated it is to really be authentic. There is so much pressure today to conform to what others think is correct. Being authentic is tough. However, authenticity is required to develop strong truly connected relationships. Parenting at it's heart is a relationship between parent and child.
The greatest part of learning for a child is observation. Children learn more from observing the adults and older children in their lives than from any other activity. Children are always watching. An adult who is authentic provide the consistency a child needs to grow with a large degree of understanding. Parents who live an inauthentic life confuse children. This confusion leads children to challenge the boundaries to find out which is the truth. When this happens over time it leads to anger both for the parent and the child. Neither really understand the problem. The root of the issue is confusion on both parts. The parent because what they think and do can vary in many ways. The child because they cannot figure which is the correct way.
The Challenge in 2017
If you want to become a better parent in 2017 the challenge is to become more authentic. Begin by answering the following questions and work from there to challenging your subconscious and your words.
What are my top 10 values?
Do I think these things often?
Do I speak based on these thoughts or on others?
How do I demonstrate them in actions?
What do I need to change in my life so that my beliefs, thoughts, words, and actions are aligned?
Living an authentic life is challenging in many ways. However, becoming a living example for your children to follow without confusion is the greatest gift a parent can give. I hope your 2017 is full of joy and I challenge you to become more true to yourself throughout the year!
Kataoka
www.kataoka-jewelry.com/en/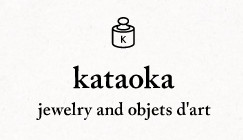 Looking for the perfect gift for that intelligent, classy, fun woman? Maybe it's your mother, sister, or the love of your life. If you're unsure what to get someone who might be picky, consider Kataoka. Handcrafted in the serene landscapes of Tokyo, Kataoka offers jewelry with one of a kind designs, made entirely with conflict free gems and 14k gold. For an affordable price point, you can treat your special lady to any custom or signature collection – like the special cut diamond collection perfect for the winter holidays – which also comes with a lifetime warranty guarantee. See which hand-selected pieces are suggested from the designer himself.
Great guest Tricia Montgomery is the Nation's leading expert and pioneer in human/canine fitness!
With the New Year and January's "National Walk Your Dog Month" approaching, now is the perfect time to set goals and commit to healthier habits for both you and your furry friend.
Both dogs and their owners will have the opportunity to meet with Master K9 Fit Club® trainers and "Walk With a Doc" doctors in select cities across the country to take part in a group walk. This will be a fun way to socialize with others while exercising with your pup.
Happy to set you up with an interview with Tricia!
Here's a link to Tricia in action on the Today Show:
OVERWEIGHT AND OBESITY – A HEFTY HEALTH PROBLEM FOR DOGS AND OWNERS
In America, more than half of the adult population is overweight or obese, and, out of the 68.2 million dogs in America, over half are overweight or obese. It seems not only are we becoming a nation of couch potatoes and bad habits, so are our dogs.
According to the Centers for Disease Control and Prevention, more than a third – or 38.7 percent – of U.S. adults are obese, leaving us at risk for hypertension, heart disease, stroke and other issues.
"Pudgy pooches and fat cats are now the norm." states Dr. Ernie Ward, Founder and President of the Association for Pet Obesity Prevention (APOP). "This is the first generation of pets that will not live as long as their parents. Even worse, the majority of today's overweight pets will endure painful and expensive medical conditions – all of which can be avoided."
K9 Fit Club is now working to reverse this trend by with a nationwide community dedicated to health, fitness and wellness.
The health risks associated with overweight and obese dog and owners:
· Osteoarthritis
· High blood pressure
· Kidney disease
· Cancer
· High cholesterol
· Respiratory disease
· Skin disease
· Increased surgical complications
· Decreased life expectancy
Tricia Montgomery, Founder and CEO of K9 Fit Club states, "Not only have both dogs and owners become a nation of couch potatoes, we want a quick fix for everything. From pills to the latest "new & improved program" or the "magic" gimmick to suddenly lose weight and get in shape" The simple solution and the key for both is combining both nutrition and exercise, eat in moderation, eat healthier and exercise. Taking that first step is the key to you and your dog's success. A little bit of something, is better than a whole lot of nothing."
Montgomery, who is also a certified personal trainer, also says, "Exercise is better when done together, your best workout partner is your dog. They will never cancel on you and they will never complain. Any opportunity to do something, especially, fitness and activity related with you is great for your dog. Dogs are a barometer for our emotions and our abilities. If you're having a bad day, your dog is having a bad day. If you are working out and including your dog, your mood, health and stamina improves, the same is true for your dog."
In celebration of the New Year, K9 Fit Club is asking you to commit to get fit and take an honest look at both you and your dog. If you think your dog may be overweight or obese, please schedule an appointment with a veterinarian today.
As with any aspect of you and your dog's health, you should consult with your doctor and veterinarian before you both engage in a new fitness routine.
Visit the www..petobesityprevention.com and www.k9fitclub.com to learn more on how you can help both you and your best friend live longer, happier and healthier lives.
Circle
www.circle.com/en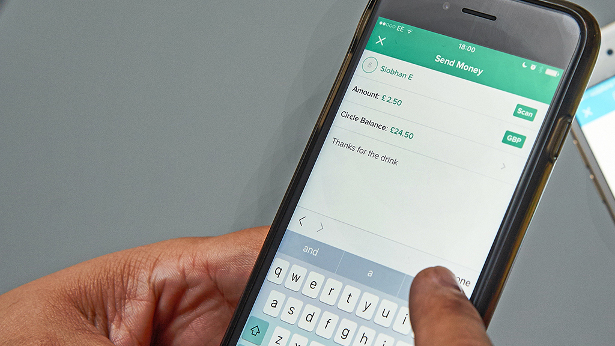 Circle – the leading global social payments app that lets users send money to their friends, family or whoever else via a text message. See attached for more info and images.
You can use Circle to split the cost of dinner, remind housemates to pay their share of the bills, ask a friend to pay you back (there's always one!) less awkwardly using a gif or emoji, as well as send money around the world in Euro, Sterling and Dollar – all instantly and for free. Social payments is definitely the next big thing and with Circle it's easy, it's quick and most importantly, it's fun.
HeyGreenGO App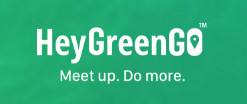 They say the greatest inventions are the simplest ideas. And here at HeyGreenGO, we've found a gap in today's hurly-burly, digital online world…
Sure, everyone has a Facebook page or a Twitter account, but while it's all well and good exchanging messages, pictures and thoughts, whatever happened to getting out and actually doing stuff?
It seems we live our lives through our devices rather than because of them – as John Lennon succinctly put it, 'Life is what happens while you're busy making other plans' – the fact is, there's a big world out there waiting for you and if your partner or friends can't share experiences with you, there's a host of other like-minded people out there who will – in your area.
Whether it's a movie, dancing, walk in the hills, martial arts lesson or any other number of possibilities, the only thing that is stopping you is having somebody who shares your interests to call on.
Well, not anymore.
Via the HeyGreenGO app, you can meet people who think like you, enjoy similar hobbies and interests and are also looking to get out and get a bit more out of life.
Remember that old saying 'there are no such thing as strangers, only friends you've never met?' Well, we believe that's true.
HeyGreenGo brings people together, widens your circle of friends and enriches your social life and it's all so simple.
So when you say to yourself, 'Hey, I want to go to a festival', or 'Hey, I want to go to a movie', or maybe 'Hey, I want to try out that new Thai restaurant' – then the answer is HeyGreenGO.
Here's how it works
HeyGreenGO is free to download.
HeyGreenGO uses a verification process during registration to ensure only genuine users are involved.
When you create your account, in settings you can start by sharing HeyGreenGO, inviting existing friends from other networks
See other HeyGreenGO users within 10 miles.
Easily manage the visibility of your profile through privacy settings.
Start a conversation with anyone visible in your vicinity, and easily arrange to meet up.
Give and receive badges as an acknowledgement of successful meetings.
It's as simple as that.
So, the next time you want to meet up with your friends, or you simply want a change, new inspiration, to get involved in a new activity, visit a new place, we say make things happen. 'Meet up. Do More.'
www.greatbeanbags.com

Bean bags would be a great addition to have in a 2017 "must haves" feature. Given the stress on technological growth in 2017 within your query, having a comforting place to enjoy consumer tech is surely as important as the technology itself!
Technology and the way we think is re-shaping both working and living environments, meaning that living in such a technologically heavy era, having a place for personal downtime is a must. Bean bags are a great alternative to this, as they are easily manoeuvrable as well as being affordable. In particular, Great Bean Bag's range of bean bags caters to a grand array of personal needs, preferences, and tastes.
Within the context of Rugby, bean bags can be great for spectating sporting events at home, as well as serving as a great seating alternative for post activity players.
Urth Box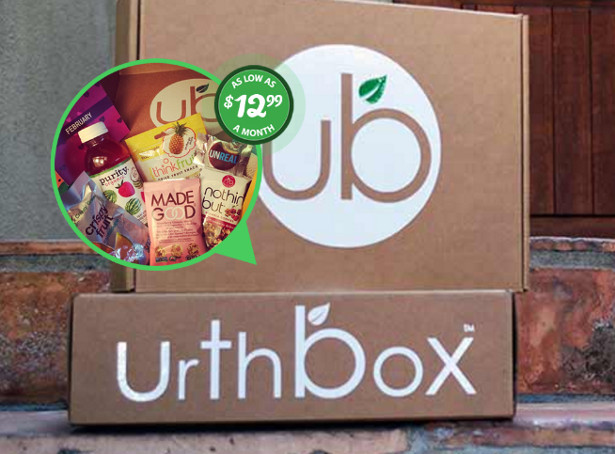 After years and years of making New Year's resolutions to eat healthier—and then failing miserably—I've learned a thing or two about how to avoid setting myself up to fail. The fact is, adopting a healthy diet is easier said than done. It actually takes consistent time and considerable money to shop for, plan and prepare meals and snacks that I can take with me to eat throughout the day.
That's why monthly subscription boxes like UrthBox make such a revolutionary difference when it comes to getting fit and healthy on a budget. Subscribers pay one low monthly fee, and get a bargain on tons of super-healthy, full-sized snack foods and drinks all delivered in one box right to their door. Including classic, vegan, gluten-free AND diet box options, one UrthBox will keep you in healthy snacks for an entire MONTH- effectively eliminating that ever-present deficit of time and money that makes it so hard to stay on track!
UrthBox is the #1 monthly subscription box company EXCLUSIVELY featuring organic and non-GMO foods and beverages. We bring thousands of happy customers countless delicious and ethically-sourced snack options every month, and even offer vegan, gluten-free and diet alternatives to our classic box.
www.urthbox.com
This Book is phenomenal for 2017! Endorsed by Michel Bernard Beckwith from the book "THE SECRET"
DEAR GOD ARE WE THERE YET

We are all Travelers
In order to get an answer you first have to ask a question. Dear God are we there yet? Was mine. As I realize the answer to our personal questions can be most often found by looking within. When we realize that we have complete access to this part of us. You then awaken and start driving your spiritual vehicle. We question are we self guided Gods or are we being Guided by a God? As in this book & movement I use a car and a road trip as metaphor.
When we are able to see and feel our purpose and our truth we can start maneuvering that God particle that will guide us like a built in inner GPS. Just as you were guided here. This is a reminder so we can stop looking outside ourselves. Once we see that this life is like a roadmap, so many different roads will be taken, so many unknown detours will pop up. Once we accept and appreciate the beauty of the journey and not focus so much on a destination.
Then perhaps we will confidently and positively navigate our Spiritual vehicle even when no concrete road is in sight but many may just appear as we drive throughout and many will unfold. If we are in the right direction with(in).
www.weteachme.com

The end of the year has always been a time for reflecting on making changes in life – deciding whether we're happy with how things are going, or if we should take on new challenges. When we were younger, it was easier to be ambitious and pick up a new skill just like that, such as learning to do stunts or play the piano. But what if you're older?
A popular idea exists that skills that can be difficult to pick up unless you started out earlier in life – such as learning a new language, or learning to play an instrument – and this can be particularly discouraging for anyone past the adolescent stage. This flawed premise, however, has been disproved time and again by millions of people all over the world. You might even find these people to be in your own circle as well. These people, instead, prove that anyone is ripe for learning at any age.
Find your Motivation
When learning a new skill, however, it's important that you find it to be exciting and that you've considered why you want to learn this new skill. It can be very hard to push through with learning to speak French when it will serve you no purpose or you have no interest in the language whatsoever. Also, a very important reminder is that if you don't keep adding to your personal value, you're going to be left behind in a sea of people in this modern age that is now more learning-oriented than ever.
Don't Go at it Alone
It's important for you to follow the right steps to achieve mastery in any skill. Proper coaching from an expert is crucial, because otherwise you could be wasting a lot of time practicing a skill the wrong way. At WeTeachMe, we've always been a firm believer in the value of an effective teacher. We only work with the best mentors to help unlock every skill you've ever wanted to learn.
Learning Takes Time
This is a perpetual truism. Never torment yourself for taking time to learn something thoroughly. Remember, anything worth doing is worth waiting.
Find out more at www.weteachme.com
-From Team WeTeachMe
www.sheiqlife.com/blog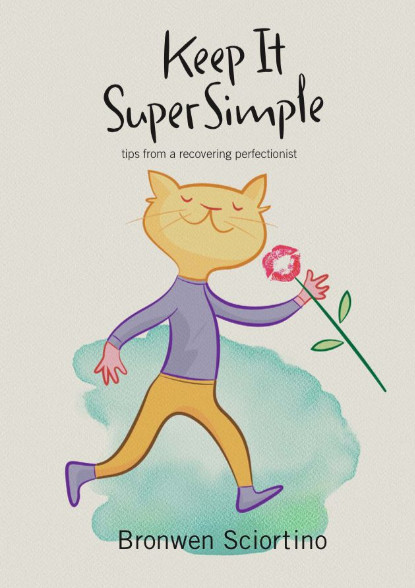 We're conditioned that the New Year is THE time in our lives that we need to focus on all the things we want to do differently in the coming year. So what better time to focus on reducing the stress and complexity from our lives.
Most of us wait for permission before we can change – but my book – "Keep It Super Simple' makes it really easy for us to implement small, simple steps that can introduce massive change into our lives.
Technological advances are great until they take over our lives – 'Keep It Super Simple' allows you to step off the 'busy bus' and take back your life, embrace change and bring equal amounts of success and happiness into your life.
I have attached an e-copy of Keep It Super Simple to this message – I can easily provide hard copies if required.
About Me:
My name is Bronwen and I'm a recovering perfectionist. I spent almost 2 decades as a high powered, award winning executive in an industry that crushed my soul before I was diagnosed with cancer and experienced a breakdown that forced me to stop and ask the question 'What if there's a better way to live?'
Answering this question took me on a journey of discovery that gave me the knowledge and wisdom to develop the 'Keep It Super Simple' Principles and step away from a traditional life.
As part of my recovery, I wrote the book 'Keep It Super Simple' and now spend every day as a Simplicity Expert, sharing tips and tricks to show people there is a very different way of living life. I now help people step away from all the 'stuff' in their life and learn how easy it is to embrace simplicity and get off the 'busy & stressed' merry-go-round.
Today, I work with people globally through corporate programs, conference platforms, retreats, profes sional mentoring and in the online environment. I share my secrets to success and inspire individuals to simplify their lives and embrace the concept of an economy of enough. I also blog regularly for Huffington Post, Sivana Spirit, Mind Body Network and LifeGrid platforms. If you're interested in seeing some of my blog articles you can access them at www.sheiqlife.com/blog.
www.stopbreathethink.org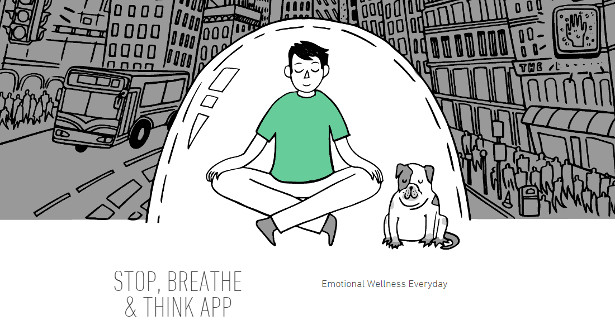 In 2017, take a few well-deserved minutes each day to relax with simple, guided meditations that take 6 minutes or less. These quick, customized guided meditations can be done anywhere at anytime of the day ­- even when your to-do list is eternal and your phone won¹t stop buzzing. We promise, it¹s worth it.
Award-winning emotional wellness app Stop, Breathe & Think is a must-have meditation & wellness app that will help you start the new year off right!
Co-founded in 2015 by Julie Campistron and Jamie Price, Stop, Breathe & Think began its journey a year ago and is now strong of over 2.2M organic downloads and over 200,000 Monthly Active Users, the company's goal is to to make emotional wellness as accessible and daily as physical exercise. With guided meditations to help users find calm, channel mindfulness, compassion, sleep better, and so much more the the app is free and also offers a premium subscription membership. It's also available via Kik, Slack & Amazon Echo.
Stop, Breathe & Think is a 5 star rated app paving the way to everyday emotional wellness with customized content and activities based on user emotions. It has become a top ranked app for emotional health. Stop, Breathe & Think was born out of Tools for Peace (TFP), a non-profit organization dedicated to inspiring kindness and compassion in everyday life, teaching concrete skill development for at-risk youth and adults. Tools for Peace aims to strengthen and support social and emotional intelligence for people of all ages throughout the world. 10% of Stop Breathe & Think's net sales work to fund TFP to help further this mission.
Download the App here: www.stopbreathethink.org
Fyuse
Fyuse 3D camera app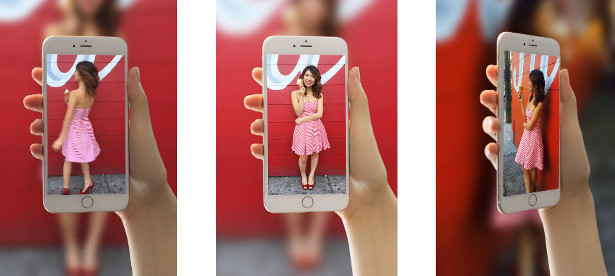 The advanced object tracking AR guides are real-time and will provide a more interactive and fun experience for iPhone users capturing fyuses. (In case you're not a current user, 3D fyuses are created by moving your smartphone around an object, person or scene, allowing the image to be viewed from up to 360 degrees by tilting the phone.)
The additional V4.0 innovation is the inclusion of neural-network powered artistic filters. Fyuse's neural networks enable users to transfer one of different art styles — impressionistic, cubist, pop, etc. — to any captured image directly on their mobile device.
Fyuse 4.0 will also offer a significantly simpler and shorter process of capturing and posting content on Fyuse and other social channels, like Facebook and Twitter, for all iOS and Android users. An Android version with AR guides and artistic filters will roll out in the new year.
www.purposefit.co.uk
Every year we seem to get busier with less time for our family, friends and personal time. Gym time usually takes the biggest hit and as a result we look and feel worse each year! It's possible to change that, with a smarter approach to fitness. Using the latest technology we can now get a full body workout in less than half the time it would normally take.Used by people like Usain Bolt, the Bayern Munich football team and many other famous athletes, the Electro-Muscular Stimulation (EMS) machine pushes your muscles harder than you could by yourself. Which means you get bigger and better results, faster.Why waste time at the gym when you can work your whole body more effectively and efficiently with this safe workout technology. The EMS machine works buy you wearing a conducting base layer with a set of electro pads over the top. As you move around, the strength of the muscle contraction is controlled by the machine stimulating the muscles. So we are able to work all the muscles in the body throughout the entire workout, instead of just those where you move.Each muscle group contraction can be controlled to make it stronger or lighter, without the risk of injury from lifting too heavy weights with improper technique.
Elizabeth Harwood launches FAMARA soft furnishings and accessories collection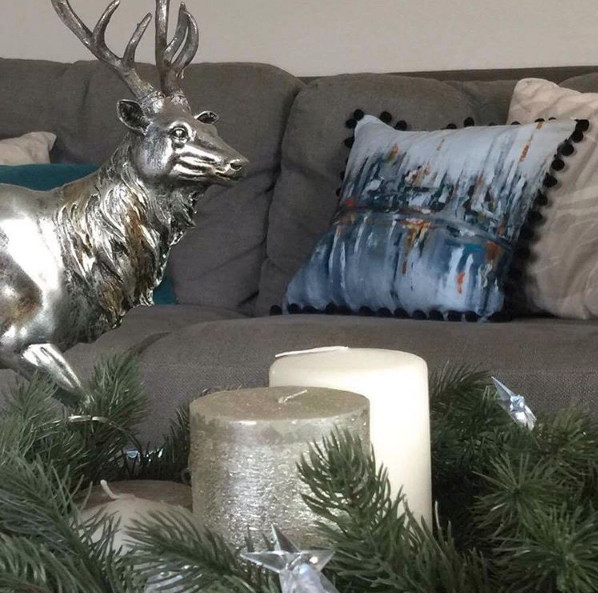 FAMARA is a collection of elegant art-inspired accessories created from the softest wools, luxurious silks and finest cotton muslin, using a romantic palette of muted and lustrous hues.
Inspired by work from Elizabeth Harwood Art, each piece celebrates form and colour from ocean landscapes to forest floors.
Through her work as an artist and her experience of working for fashion retailer, Jigsaw, Elizabeth saw an opportunity to combine fine art with soft furnishings and clothing. As a result, oils, pastel and texture are applied in wild strokes to create a canvas, then applied to the cloth to create a unique item that embraces style and encapsulates an original artistic impression.
The FAMARA collection comprises:
FAMARA Cushions
40 x 40 cm, price £55
FAMARA Lamp shades
20 cm, price £55
30 cm, price £85
FAMARA Scarves
130 x 130 cm, price £110 Silk
130 x 130 cm, price £110 Fine Wool
Limited edition Famara Fine Wool Pom Pom scarves (hand sewn)
130 x 130 cm £155
FAMARA Neckerchiefs for men and women
Size 60 x 60 cm
Price £55
FAMARA Sarongs
1 m x 2.5m, price £55
Design themes include:
· Sari – an original art work holding over 40 layers of paint, creating depths of texture and colour and inspired by earthy beach tones
· Squall – Elizabeth is passionate about the power of the sea, a yacht battling a storm of wind and rain and the upswell of the tide
· Take Flight – a vibrant display of colour, of release, of letting go -an impression of taking flight from a lake in an uplifting splash of vivid intensity
· Alium – floral springtime hues of verdant greens, yellows, creams, soft lighting and gentle tones embracing a garden in the morning light
Elizabeth Harwood is an artist, marketer and business mentor.
Her painting style is fluid, organic and abstract, yet deep and emotional. She's inspired by the scenery of the Savernake Forest in Wiltshire, the sea and her profound sense of history.
Elizabeth makes a wide range of her art pieces available for rent in corporate workspaces and welcomes commissions.
A selection of Elizabeth's art and her regular articles on the subject can be found at www.elizabethharwood-art.co.uk.
For more information about FAMARA and to buy unique soft furnishings and accessories, visit www.famara-online.com
New Year means 'Going for Gold' at Strip:
Stunning athleisure-wear collection and laser rejuvenation services offer sports stars and fitness fans a chance to shine in 2017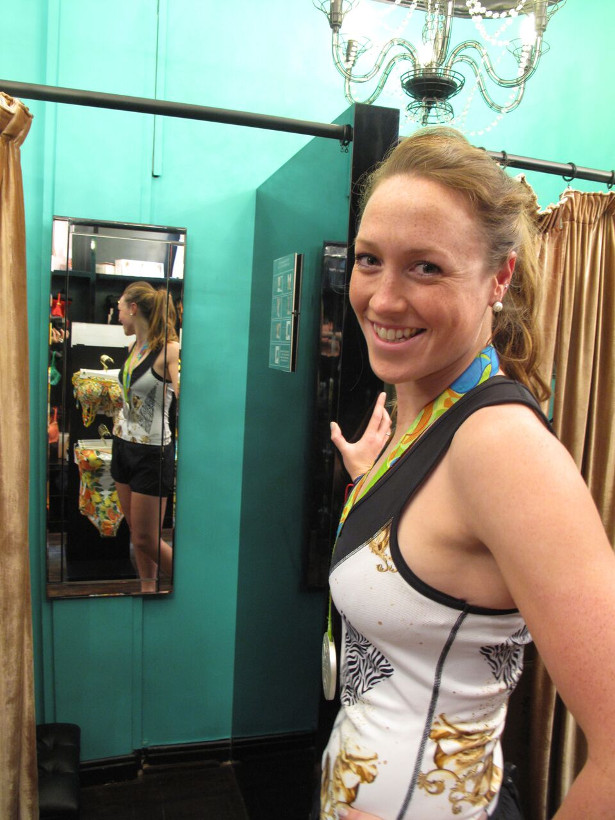 Olympic celebrities and athletes say, 'Hard work deserves luxury preparation!'
Strip's founders: "Our treatments and athleisure-wear are in demand from athletes and fitness fans who want to look good, feel good, and perform to their max."
12th December 2016 [LONDON] STRIP, the nation's original and best chain of luxury waxing and lifestyle apparel boutiques, loved by celebrities such as Ellie Goulding, Victoria Beckham, Rosie Huntington-Whiteley and Sienna Miller, announces its support for the rising rowing star, Karen Bennett, 27, who won a silver Olympic medal at Rio 2016 as one of the Women's Eight.
Karen will be going for gold at Tokyo 2020, having resumed her intensive training after last month's post Rio 2016 celebrations which saw her meeting most of The Royal Family at Buckingham Palace. In her words, "I was utterly bowled over to meet The Queen, The Duke of Edinburgh, The Duchess of Cambridge and Prince William. I was told by one of the Palace staff that it's incredibly rare to meet so many of The Royal Family at once, so I was beyond proud! Now though, it's back to training on cold, grey mornings on the river, but I have a few luxuries to keep me going, including having waxes at Strip, and training in their active-wear which looks fantastic and performs really well: their tops and leggings by We Are Handsome are super-comfortable. There's definitely a growing belief amongst athletes that looking great helps us to perform well too."
With the global market for active-wear reaching £194M (following growth of 42% over the past 7 years1), Strip's founders expect sales of its high-tech luxury leggings and tops by brands such as Bjorn Borg, Koral and We Are Handsome, to perform in high numbers in the new year, thanks to customers wanting to look good both before, during and after their working out.
1 https://www.retail-week.com/sectors/fashion/analysis-how-retailers-are-cashing-in-on-the-active-athleisure-market/7005099.article
LASER REJUVENATION GETS SKIN IN GREAT SHAPE
Karen has also taken advantage of Strip's new laser rejuvenation service: "Around my busy schedule, Strip has been removing the tiny thread veins in my legs which may have been worsened by exertion during training," says Karen. Thread veins are tiny blood vessels that lie close to the skin's surface and are thought to develop with age, as vessels become less elastic. They're also linked to hormone change, genetic factors, and prolonged standing, smoking or alcohol consumption. She continues, "After one more quick and almost painless session, they'll be gone, leaving my skin in top condition. The treatment rooms at Strip are gorgeous, and their staff make you feel really special, which is not to be sniffed-at after a hard day on the river!"
Strip's non-invasive laser treatments are available at its Notting Hill, Chelsea and Islington branches, where extensively trained therapists can remove or drastically reduce the appearance of a wide variety of vascular conditions, including sun spots, pigmentation, thread veins and capillaries. Strip uses gold standard, medical-grade laser systems that include a unique, dynamic cooling feature to reduce discomfort, helping men and women 'look as young as they feel'.
AWARD-WINNING MALE DANCER HAS THREAD VEINS REMOVED USING LASER AT STRIP:
Edward Hayes-Neary is an actor, model and dancer who won best performer in the Berlin Music Video Awards 2016 for his performance in music video, Genghis Khan, by Miike Snow. Edward had the capillaries around his nose lasered at Strip, Islington, last month, and notes, "Being on stage and on camera means really looking after yourself, especially your skin. Strip removed the little veins on my face that were a small, yet visible sign of ageing. Saying goodbye to them has really boosted my confidence. The procedure was almost painless, and there was no redness or other sign of having anything 'done.'" [SEE BEFORE & AFTER SHOTS.]
'BEING FULLY PREPPED IS ALL' – A MALE TRIATHLETE WAXES LYRICAL
Whilst the majority of Strip's clients are female, around 10% are male. Each of Strip's seven salons in the UK include male treatment rooms, featuring opulent décor, where therapists use a specially-formulated 'Manifico' wax that's ideal for male hair removal. David Kirk, 27, who works in marketing, is a regular international triathlete. He heads to Strip before events: "Going for my all-body wax at Strip is one of the final stages of my intensive preparation. It's now an important ritual." Packing every hour of his life with work and fitness training, he notes, "Being hair-free means I can get my wetsuit on and off faster, but my wax gives me a feel-good factor as well as a potential edge on competitors. People ask if it's painful, and I reply it's a lot nicer than coming off your bike at 40mph, and hurts for far less time!" [SEE IMAGES + VIDEO ATTACHED]
With their signature attention-to-detail, Strip's founders, sisters, Danielle Featherstone-Price and Maria-Louise Featherstone, who have run Strip for 11 years, have cut no corners in choosing luxurious, high-tech athleisure-wear pieces to sell in-store and online. Similarly, they chose Candela for its laser equipment, and invest significantly in training laser therapists. Maria-Louise notes, "Our customers love to invest time and money on their body and skin, so we've extended our range of apparel to include active-wear. Likewise, we're excited to extend our laser treatments to include rejuvenation as well as hair removal." Laser packages start at £50 for vascular treatment. Strip's leggings start at £127. Luxury waxing at Strip starts at £16 for an eyebrow wax.
www.tushy.me
TUSHY is a great example of a product that is quick, simple and easy to use in order to make an immediate change this new year.
Our body is our temple so we should treat all parts as important. Just as we have learned to take care of our hearts, lungs, and waistline, we should also respect the tush. TUSHY quickly and easily turns your toilet into a bidet. By opting for water over paper, we not only improve our bowel health, we are lowering our paper waste and our impact on the environment.
Start the New Year with Healthista
www.healthista.com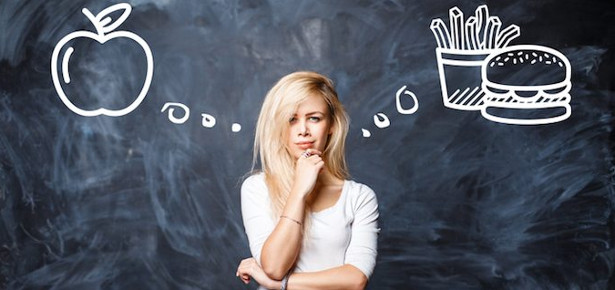 After surveying over 2000 women, Healthista have discovered that women are now demanding much more than weight loss from a new healthy eating programme.
The survey revealed some of the following stats:
 –          41% have tried a diet plan in the past year, however 64.45% are still unhappy with the size and shape of their body
–          Throughout 2016, 37% of women tried between one and three diets, meaning that an average of 1,920 diets were undertaken which leads to the fact that in any one day of the year, at least five diet plans were on the go!
 –          Nearly three quarters (70.45%) of the women asked, didn't like the word 'diet', preferring 'healthy eating' instead
The results of the research have inspired an exciting new Healthista Lean Energy Programme including four elements: the Healthista Fit HiT app from personal trainer Kelly Du Buisson, a 30 Day Smoothie and Exercise Challenge, FREE Lean Energy E-Book and the Healthista Lean Energy product range (Lean Whey Diet Protein Powder, Lean Vegan Diet Protein Powder & three new nutrient powder booster formulas, all formulated by leading nutritionist Rick Hay, all designed to deliver weight loss, sustained vitality and positive body image in 2017.
TIME TO BURN THE FAT, CUT THE POUNDS AND TONE UP
Introducing NEW PHEDRA CUT LIPO XT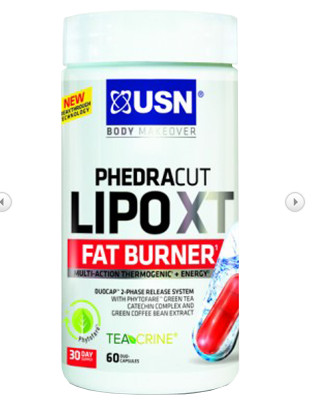 Excuses don't cut it. Yes, most of us had a bit too much festive cheer during the winter party season, but so what? It's time to move on, ignite the fat burn and get the body you really want.
To help you, world sports nutrition leader USN has launched a groundbreaking fat burner, PHEDRA CUT LIPO XT. This is the fat burner with real cut-through. PHEDRA CUT LIPO XT works with your fitness regime to help you reach your healthy weight loss, body definition and toning goals, achieving the best results you've ever seen. And it gets rid of nonessential body fat.
Body Fat Matters
When most people say that they want to lose weight and tone up, they usually want to lose body fat. But there's fat and there's fat. Essential body fat is required for the body to function properly and is responsible for the regulation of body temperature, optimal functioning and cushioning of the internal organs as well as an emergency source of energy during illness.
According to experts, essential body fat should have a percentage measure of 2-4% for men and 10-12% for women. Women have a higher body fat percentage relative to men because of physiological differences such as hormones, breasts, and sexual organs. Women also need a higher amount of body fat for ovulation.
However, excess or nonessential body fat has to go, because it can lead to health problems and hold back your weight loss and tone definition goals. This is the stuff which needs to burn out of your body and help you get in great shape.
How PHEDRA CUT LIPO XT Works
The breakthrough technology in PHEDRA CUT LIPO XT allows you to burn nonessential fat faster and delivers sustained bursts of energy as the capsule passes through the digestive system.
The unique capsule within a capsule Duocap™ delivery system provides 900mg of CLA in the outer capsule, a natural fatty acid known to support weight loss. The inner capsule contains a clinically researched thermogenic blend, including caffeine, Teacrine™ and Phytofare™, which maintains an optimum weight loss environment within the body, resulting in a blistering energy boost to get you through your workout, your training sessions and your day. It's a safe, healthy and efficient way to challenge yourself, pushing your body's boundaries and supporting an optimum metabolism for a lean, toned result.
Tips for Getting the Balance Right
USN's expert team recommends that if you stick to these core guidelines, you'll achieve long term success you're looking for:
Define your body's optimal essential body fat percentage
Reach and then maintain a healthy weight for your height and build
Agree your stated goals with your personal trainer and set time targets
Help the 'bad' fat burn off quickly with PHEDRA CUT LIPO XT as part of your daily regime
Choose a diet low in fat, saturated fat and cholesterol
Eat plenty of fruits, vegetables and grain products
Use sugar, salt or sodium only in moderation
If you drink alcoholic beverages, do so in moderation
Certain nutrients are particularly important for women, such as calcium, iron and fibre
So – give your body a quick kick-start by making the most of your training and workout sessions, burning off the fat your body doesn't want or need and balancing your nutritional intake. PHEDRA CUT LIPO XT is the ideal way to help you to burn off the fat, stay trim, look toned and feel great. No more excuses – start today!
Visit www.usn-sport.com to find out more, read expert articles and ask for advice tailored for you.
Geeta Sidhu-Robb, Founder of the innovative and multi award-winning company Nosh Detox, the UK's first ever home detoxification and weight-loss delivery service in case you would like to feature her for any segments you have coming up on health, fitness and food.
www.noshdetox.com
The company produce freshly made, non-pasteurised Juice Diets, Detox and Nutritional Plans, delivered across Europe & UK. Clients include Gwyneth Paltrow, Georgia May Jagger and Poppy Delevingne.
Nosh Detox is now also available in the Beauty Lounge in Harvey Nichols Knightsbridge.
In the decade leading up to Nosh Detox's launch in 2008, Geeta had endured several setbacks both personally and professionally which included divorce, bankruptcy and nursing a critically ill son suffering from severe food allergies, eczema, asthma and anaphylaxis as a baby.
Please see below some details on nutrition expert Geeta Sidhu-Robb the inspirational mother of three, ex corporate lawyer and MUM-preneur with a remarkable life story.
· Geeta separated from her husband when her youngest child was four months of age; she was declared bankrupt, with no assets and income
· She gave up her career as a corporate lawyer to become a stay-at-home mum
· She set up her own business, Nosh Detox in 2008, retraining as a food technician and nutritionist to independently find a cure for her son (then aged 7) when no medic was able to help. From that moment, she fast learnt how to provide a nutritious, balanced and safe diet for her son and in turn, the whole family. Her focus was on allergy free foods, nutrition, diet and organic produce- she was determined she could make him fit and well through nutrition, despite doctors believing only steroids and drugs were the way to control his conditions.
· The bankruptcy was discharged by the time she launched Nosh Detox but finance options were limited so Geeta used her overdraft and kept costs low by working from home
· The company is now projected to turnover just under £2mn.
· Geeta was also a member of the WOMEN IN CAMPAIGN, joining 50 women across the UK who declared that staying in the EU will strengthen families and the nation's prosperity!
It'd be great to hear your thoughts on Geeta and whether you might like to speak/interview her for a business profile feature.
More information on Nosh Detox can be found here – www.noshdetox.com
Wiggle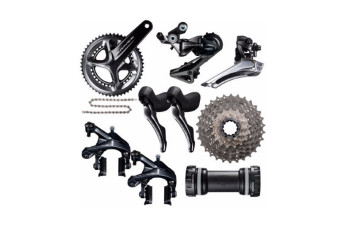 Wiggle, the world's biggest online cycle and tri-sports retailer, has launched its January Sale (25th December), offering discounts of up to a mighty 50% off a range of hundreds of cycle, run, triathlon and swim products.
Alternative fireworks locations – London New Year's Eve
Novotel London Waterloo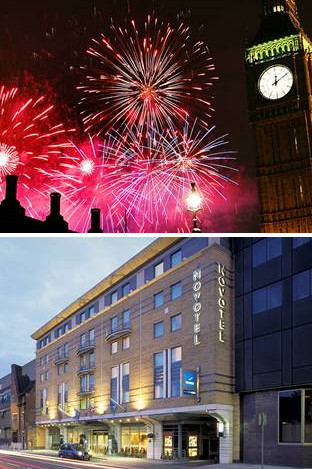 The best place to enjoy the full snap, crackle and pop, just moments from Waterloo Bridge and the Victoria Embankment. Why not make a day of it? Try ice-skating at Somerset House on the other side of the bridge before ordering room service and settling down to watch the amazing display.
Sleep: Novotel London Waterloo
Eat: Skylon
Drink: The Cut
Novotel Tower Bridge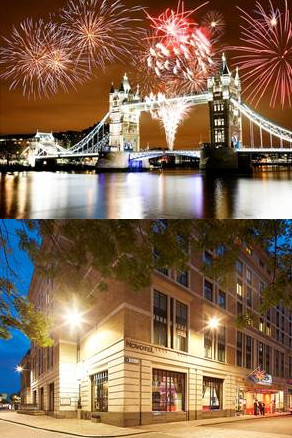 Make New Year's Eve 2016 a memorable one by watching the fireworks on one of the city's prime spots near Tower Bridge. Before tucking yourself up in bed, make sure to walk along the quaint cobbled streets of Shad Thames or enjoy drinks overlooking the river to really celebrate in style.
Sleep: Novotel London Tower Bridge
Eat: Gaucho Tower Bridge
Drink: The Hide Bar
Novotel London City South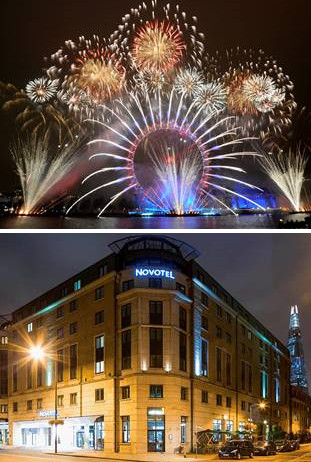 London's South Bank is the perfect spot to watch the sky light up for miles. Soak up some culture earlier in the day with a trip to the Royal Festival Hall or the Tate Modern and remember to grab a mulled wine from the Winter Market on your way back to the room!
Two Million Guests Will Stay at Airbnb Listings This New Year's Eve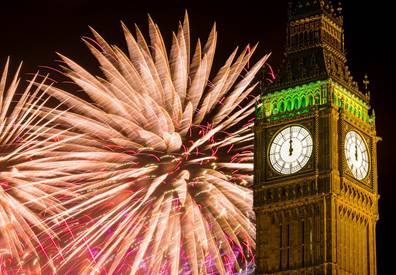 Airbnb will celebrate its biggest night ever this New Year's Eve, projecting nearly 2 million guests around the world will ring in 2017 while staying in an Airbnb. That's nearly double the number of guests who stayed in an Airbnb on New Year's Eve 2016, and an increase of 1400x since 2009.
The projected 2 million guests this year will come from over 200 countries and territories, and are traveling to nearly 200 countries and territories globally. The top countries travellers are staying in are the United States, followed by France, Australia, Spain and Great Britain.
New York City is once again the most popular destination among New Year's Eve revellers staying in Airbnb homes, with a total of 55,000 guests projected this year. The most popular cities include London, Paris, Tokyo and Rome, in addition to the Big Apple.
The global median price of listings booked for New Year's Eve reservations is £76 per night. And New York City hosts with reservations spanning New Year's Eve are projected to earn around £26 million and in London, they'll earn nearly £17 million. Among the top five cities for New Year's eve travel, hosts are expected to earn more than £73 million combined.
While classic holiday spots like New York City and Paris aren't diminishing in popularity, cities in Cuba, New Zealand, Japan, Spain and Mexico are emerging as New Year's Eve travel-trending destinations on Airbnb. Cities that have seen the most growth in New Year's Eve bookings since 2015 include Havana, Queenstown, Las Palmas de Gran Canaria, Fukuoka-shi and Cancun.
In addition to staying in an Airbnb, travellers will have the chance to participate in 500 Airbnb Experiences across the world over the holiday, with more being added every day. Travelers will be training with an Olympian in Havana, painting traditional nihonga in Tokyo, and be part of the jazz scene in the 10th arrondissement in Paris.
GET FUELLED AND TRAIN WELL IN 2017 WITH FUEL10K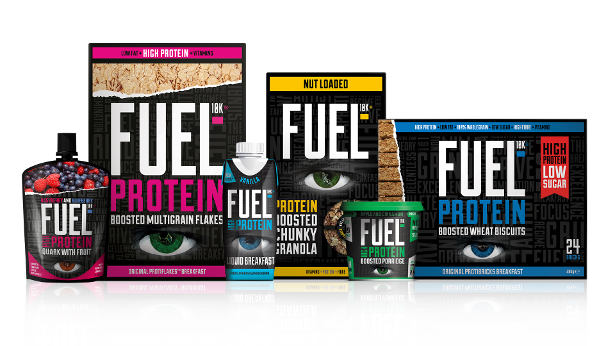 Want a fast, easy and healthy protein breakfast that tastes great and helps you to train well?
FUEL10K is a new protein boosted breakfast range which keeps you fuller for longer and is low in fat.
The fast-growing brand has been created by a team who have competed in everything from Marathon des Sables – the toughest footrace on earth – to Tough Mudder.
FUEL10K founder Barney Mauleverer said: "We are an active orientated brand and we're on a mission to provide sporty people with exciting protein-rich breakfast products."
The FUEL10K range includes Breakfast Drinks, Porridge Pots, Quark Pouches, Ready-to-eat Granola, Wheat Biscuits and Multigrain Flakes.
FUEL10K is the official Breakfast Sponsor at Tough Mudder supplying thousands of competitors and campers with free protein boosted breakfasts before and after each race.
FUEL10K is stocked in ASDA, Tesco, Sainsbury's, Morrisons, Ocado, Waitrose, Whole Food Market, The Co-op as well as online from http://fuel10k.com/
Taking Comic Books Seriously Can Lead to Serious Money for Investors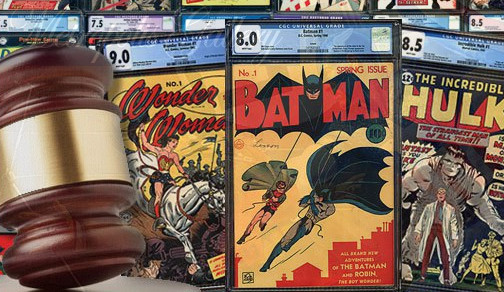 Investing in comic books is becoming a hot trend. But the first step in making a profit on what some still think of as "kiddie fare" is to act like a kid and do your homework.
Fueled by the prevalence of top-grossing movies featuring comic book characters and the increasing popularity of events like Comic Con, the interest in comic books is on the rise. Comic Con International: San Diego has seen attendance grow from 300 when it began in 1970 to more than 130,000 in recent years. Similar events have spread throughout the country, with New York's 2014 Comic Con claiming more than 150,000 attendees—the second largest event in New York City.
While everyone's heard stories of people cleaning out an attic to find comic books they sold at a hefty profit, it's not just the older books that are valuable. Even comic books from the last 20 years are becoming more collectible. Some have jumped from just a few dollars each five years ago to $50 to $100 today. Smart investors are finding that they can make money off of this trend, but only if they treat it like they would any serious investment.
The first step is to learn everything you can. Talk to experts. Follow auctions to see what's selling and for how much. Study trends, such as a surge in popularity due to a character being featured in a new movie. And, most important, know your superheroes. Comic books are about more than the "blue chip" superheroes, the characters like Superman, Batman, Spider-Man, Iron Man, Captain America, Flash, Green Lantern, The Avengers, Thor and X-Men. Expanding your knowledge beyond the big names can make you a savvier investor. For example, some heroes from the Golden Age (1930s-1950s), such as Catman, Black Terror, The Destroyer and Phantom Lady, also are very popular despite no longer being in publication.
The next step in investing is to decide on your budget. There is room in the market for small and large investors alike. That means anything from $10 to $3 million. Decide on a budget based on how many comic books you want to buy per year, and how long you want to hold onto them.
Consider whether you want to invest for the long- or short-term. Long-term investors should select comics that have traditionally shown slow and steady growth. In 2010, people who bought a copy of Amazing Fantasy 15, the first appearance of Spider-Man for $3,000, could see that same comic book being worth $10,000 today. For long-term investors, pre-1985 books are the best choice.
For short-term investors, it's all about timing. Try to buy books when they just start to get hot with the intention of selling them quickly before interest wanes. There are comics that have only been out for a few months that are selling for anywhere from $50 to $100. But remember, the short-term market can be very volatile. People who bought Green Lantern number seven, the first appearance of Sinestro, a year before the Green Lantern movie came out, saw huge profits if they sold within a few months. But if they waited until too close to the premiere of the movie which flopped, they probably ended up losing money.
Whether investing in new or older comics, there are a few general rules you can follow that can help determine whether a comic will increase in value. Issues that feature a character's first appearance or death, or an artist or writer's first professional publication are more likely to be good investments down the road. Individual pages from when Superman made his first appearance in Action Comics 1 have sold for thousands of dollars. But it's not just the big names that can prove valuable. It's just as possible that the first appearance of a character in a low-grade comic can provide substantial returns one day. It's a gamble, but one that could potentially pay off. Remember, though, it's not just a comic book's significance that determines its value. Condition and rarity also have an impact. But nothing is set in stone. If there is one copy of a book in near-mint condition, but five more are found a year later, the value of that issue could drop.
Once you jump into the comic book market, remember to protect your investment. Store books in a cool, dry place, such as a safe deposit box. Finally, use professional appraisers and consider purchasing insurance for your collection. A quick search of your comic's name and issue on www.comicconnect.com can help you gauge your comic's value.
Patient Advocacy Matters: Teri Dreher, RN & Patient Advocate,
Writes New Healthcare Advocacy Guide for Consumers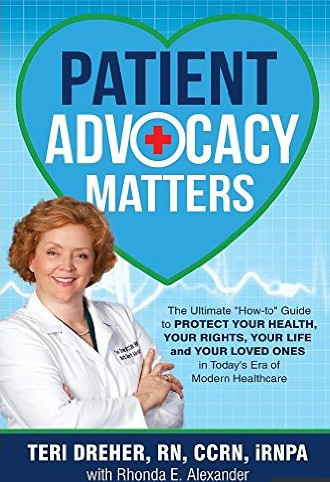 In today's complex, profit-driven healthcare system, obtaining quality care is more challenging than ever. It led Teri Dreher, an RN with more than 36 years of critical care nursing experience, to become a professional patient advocate in 2011. Now, she's published a how-to book for healthcare consumers to help them advocate for themselves and their families.
"Patient Advocacy Matters: The Ultimate How-to Guide to Protect Your Health, Your Rights, Your Life and Your Loved Ones" is designed as a resource for individuals trying to navigate today's confusing, often-intimidating healthcare system.
"It's too easy for patients to get lost in the shuffle," says Dreher, founder and CEO of NShore Patient Advocates (NorthShoreRN.com), the largest advocacy firm in the Chicago area. "I wrote this book to give the average person the tools they need to look out for themselves and their loved ones in various healthcare settings."
People like Darla, whose surgeon was unconcerned when she continued to hemorrhage after cancer surgery (Dreher, her ICU nurse, wound up with a ten-day suspension when she questioned the doctor's decisions; Darla later passed away.) Or the 92 year old whose son hired Dreher as her advocate when his mom kept falling. (After studying her 14 medications—five which can cause vertigo—Dreher asked the woman's doctor to review them. He discontinued several meds and recommended a nutritionist; now the woman is living safely in her home with support.)
The book is filled with fascinating stories about Dreher's experiences as nurse, professional advocate and concerned family member. In addition, it's filled with practical strategies that healthcare recipients can use to:
· Get the best care in hospitals, while staying safe
· Ask the right questions when weighing treatment options
· Help seniors make the right healthcare and living choices
· Navigate Medicare and the Affordable Care Act
· Know when it's time to turn to a professional advocate
Professional patient advocacy is a new but fast-growing field. More consumers are using private professional health advocates to guide them through a healthcare crisis.
Dreher developed a passion for patient advocacy when her father-in-law fell critically ill on vacation in Belize. He survived as a result of Dreher's hawkish intervention with both foreign and U.S. doctors and hospitals.
The experience made her wonder what would have happened if he didn't have an experienced nurse by his side. This in turn led her to pursue national accreditation in RN patient advocacy and then found NShore Patient Advocates.
Her industry's professional association, The Alliance of Professional Health Advocates, has honored Dreher with its highest award. She sits on the board of the National Association of Healthcare Advocacy Consultants.
In addition, Dreher is active in the not-for-profit world. For more than a decade, she led medical missions to Africa. She recently co-founded Chicago's No Little Girl… Taskforce, which is part of the Salvation Army's PROMISE program to combat child sex trafficking.
Dreher is also an inspirational public speaker and gives presentations on topics covered in her book, including healthcare safety and the importance of self-advocacy.
SleepPhones®
SleepPhones® headphones are super comfortable headphones designed for use in bed, relaxing, traveling, etc. With more than 500,000 units sold, SleepPhones® have helped people suffering with insomnia, anxiety 'ringing in the ears' or even those with a snoring bed partner, fall asleep faster and stay asleep long. Rest easier and the rest is easier.
www.sleepphones.com
RunPhones®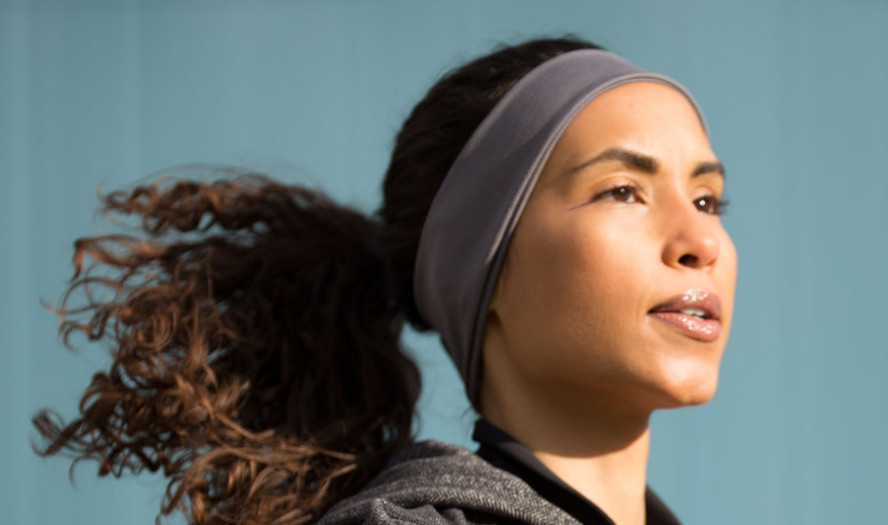 RunPhones® headphones have literally solved the earbud problem! RunPhones® are super comfortable headphones designed to stay put while running, weight lifting, yoga, cross training, boxing, etc.
www.runphones.com
These headphones are ultra-thin, high quality speakers embedded inside of a soft, fleece headband (SleepPhones®) or a moisture-wicking headband (RunPhones®). Nothing goes inside your ear so they are the most comfortable headphones on the market! We have also developed a new product, TellyPhones® by SleepPhones, which allows you to listen to TV in bed without interrupting your partner's' sleep.
Our products have received a lot of press and we've been featured on The View, The Today Show, Dr. Oz, the Weather channel and in a bunch of large national publications, from Parade Magazine to Adweek.
SleepPhones® Classic (corded version) – $39.95
SleepPhones® Wireless (Bluetooth®) – $99.95
RunPhones® Classic (corded version) – $39.95
RunPhones® Wireless (Bluetooth®) – $99.95
Oska Pulse
Do rugby players / athletes have nagging aches / pains that stops people from working out or playing the way they want to? Do your joints hurt after your workouts? Do you wish there was a way to experience real relief from an injury you have had for a week, a month or even 10 years? Well there is, its called the Oska Pulse.
The Oska Pulse is a wearable pain relief device that can guarantee pain relief, or your money back no questions asked. The Oska Pulse is ergonomically designed and will fit anywhere on your body. It has no cables, electrodes or messy gels that will get in the way or get all over you. Did I mention the Oska Pulse is drug free and has no side effects?
Simply put, the Oska Pulse mimics the electrical currents we produce naturally in our bodies to target the injury or degenerative issues especially the major joints. By pulsating special frequencies no stronger than your TV remote control the Oska Pulse massages your cells and wakes them to help you where you are experiencing pain. It also dilates your blood vessels reducing inflammation. And the increased oxygen rich blood flow promotes muscle recovery.
Go to www.oskawellness.com to order your Oska Pulse!
Dr. Fran Walfish, Beverly Hills family and relationship psychotherapist, author,
The Self-Aware Parent, and co-star on Sex Box, WE tv.
New Year's resolutions usually fail because people choose their most challenging issues
to overcome – their Achilles heel.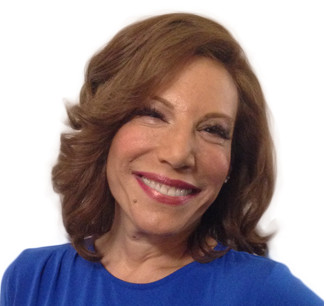 These challenging issues may include dieting; ceasing to smoke, drink or use drugs; and change personality characteristics are all issues that require ongoing guidance and support. You can't simply decide to change without a long-term plan and safety net in place. Most people set the resolutions at January 1st and fall off the wagon within the first few weeks of the New Year.
Be sure to put guidelines in place when making New Year's resolutions. These guidelines include:
1. Make a reasonable plan that can be followed without too much trauma. In other words, if you want to lose weight don't decide to go on a juice fast for a month. You will certainly become too hungry, tired, and cranky and fail.
2. Plan for the "what if's". Know ahead of time how you will deal with falling off the wagon. For instance, if you cheat on your diet plan how to get back on as quickly as possible. Most people feel one failure as a total loss, and they give up.
3. Create a support system. Find a trusted someone you can talk to and get non-judgmental support from.
Determining what one wants versus what one needs in terms of making resolutions can become complicated. The needs should be pared down to physical and emotional health. For example, if a person continues to have personality clashes with co-workers or family members they may need to list 'Become less critical' on the Need Resolution list. Wants should include luxuries and extras that enhance life but are not necessities. These may be a designer pair of jeans, special handbag, or perfume.
It seems that resolutions can often be rooted in the negative (I'll stop biting my nails, I'll lose weight, I'll stop procrastinating on whatever), whereas a bucket list is all about the positive: We'll go to Costa Rica! I'll learn to kick box! I'll frame all my art! We'll learn to make tofu! Even if some of the things on the list might be a bit mundane (I'll set up a 401K! I'll start brushing my hair!), it's the attitude that makes a difference. These are things we're excited to do this year, things we'll be so proud to have accomplished, things that will make our lives better, more interesting, more stable, more fun.
It is best to have only one big resolution and a couple or few smaller resolutions. Too many biggies will likely overwhelm you. More than one little resolutions give you several opportunities to prevail and feel successful self-esteem.
If the resolution involves another person then it is important for one to be accountable for their resolutions and actions. For instance, if your resolution is to be less openly critical of others and you find yourself still criticizing, you must own up to it and be accountable. This is the first step toward change. However, if you resolution is self-contained, meaning it only affects you, then you are accountable but you must be kind and forgiving to yourself. This is all about developing a more benign Superego. Or in plain English, we must learn to cut ourselves slack and accept ourselves – flaws and all!
It is perfectly okay to not make New Year's resolutions with the caveat and understanding that you are not a loser or failure to not doing so. The fact is that most New Year's resolutions are not adhered to. Most people feel badly when they don't stick to their commitments. But, here is the truth. The unconscious mind always prevails. In other words, the part of the mind that stores desires, wishes, wants, and needs that we are unaware of (without thought) always wins. That means that it doesn't matter what you think you want, the truth of your underlying wants and needs will always happen. So, you may think you want to lose weight when, in fact, what you really want is the cozy, warm, comfort of food. BE HONEST WITH YOURSELF. Take a painful, open look within and discover your own truth. Nurture and respect it.
If you want to try the reward system for sticking to your resolutions, make sure you implement rewards for short-term positive attempts of sticking to your resolutions. Waiting too long for a contingency doesn't work. Give yourself daily or weekly small rewards versus waiting until the end of the month. Do not implement negative reinforcements or punishments. Falling off the wagon is punitive enough. Make it a positive incentive and if you meet with disappointment give yourself a break for being human.
My main message to readers is to acknowledge, validate, and accept ourselves – flaws and all! This is what every child and adult longs for.
DIFF Charitable Eyewear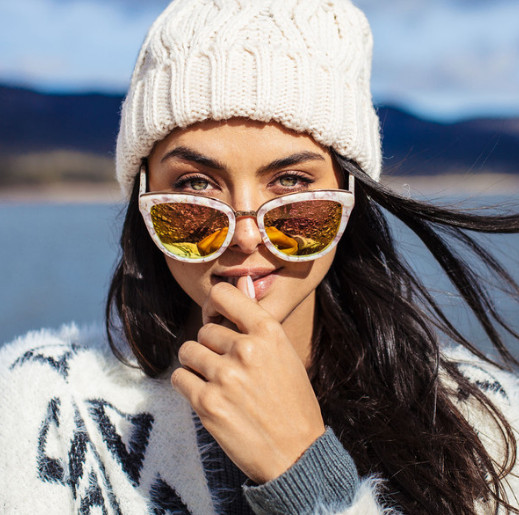 DIFF Charitable Eyewear provides the world with $50-$75 handmade acetate frames which have the same quality and production process as most of your high-end designer brands. They offer the highest quality at a fair market value while placing a top priority on beingsocially responsible and giving back.
For every pair of DIFF Charitable Eyewear sold, they donate a pair of reaching glasses to a man, woman or child in need though their charity partner, Eyes on Africa.
They have a large celebrity following, which includes Kendall & Kylie Jenner, Giuliana Rancic, and numerous more. With everyone's help, they are projected to triple Eyes on Africa's annual donation by the end of 2016.
ShakeItUpCreative.com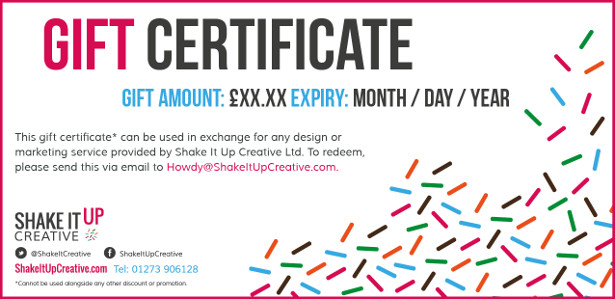 There are gift vouchers available for design and print services, but until now we weren't aware of any for marketing and website development services, certainly not public relations (PR) services. It's unusual to be able to buy business services in 'gift credit' form. However following an unexpected client request, creative services company Shake It Up Creative started offering gift certificates. A way to buy their expertise by the hour, for someone else.
Say one of your friends or relatives announce that they have had enough of being an employee and want to be their own boss. They decide to start their own business in 2017 and are run off their feet with all the different tasks that need to be done to get the company established, marketed, then survive and grow! You can buy them professional help in the same way that you would buy a voucher for their favourite clothes store. An original birthday, Mother's Day or Father's Day present, a Shake It Up Creative gift certificate provides the gift of experienced creative support. Available in blocks of £50, from one to one hundred, it could be spent on logo design, website design and development, marketing consultancy, PR activity or social media marketing, to name a few options.
Often, for startup businesses in particular, professional marketing support is a luxury they can't afford. The business owner will do their best to save money and do as much as possible themselves from designing their own letterhead to writing their marketing strategy. For some, this works out well, for others it doesn't come naturally and perhaps you know someone that could do with help. The Shake It Up Creative Directors have been working with small businesses for over ten years, they know their stuff. Based in West Sussex, their clients are spread across England with a handful overseas. Testimonials about their work and approachable style can be read and viewed on their website.
From this new year onwards, help a friend or family member change their lifestyle and buy them the perfect business gift. Show your support for their entrepreneurial vision and buy something different for them.
Call 01273 906128 or email Howdy@ShakeItUpCreative.com to purchase a gift certificate.
cocopani.com
Cocopani is bringing back the humble beach brolly to beaches, bbqs, parks, sport and poolsides across the country. Stylish, light, convenient and SPF50+ – this designer umbrella is re-inventing outdoor living.

Joshua James Jewellery in Hull
Beautifully crafted rugby charm, for all sports fans out there who love their jewellery – £18.00 –
https://www.joshuajamesjewellery.co.uk/classic-rugby-ball-charm-p2425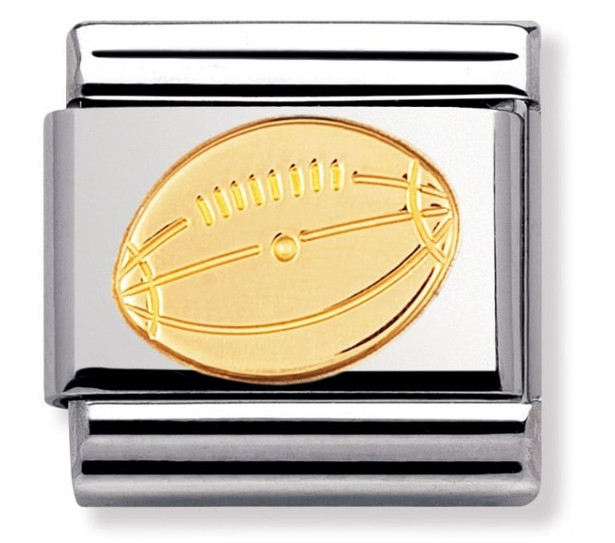 GANT
Desert Brown Comfort Super Chinos
www.pritchards.co.uk

Positive growth forecast for inbound tourism to the UK in 2017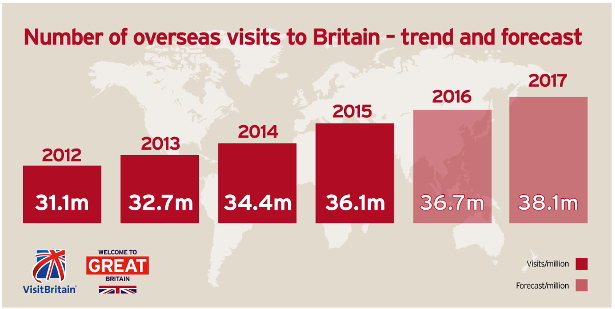 Forecasts from VisitBritain, the national tourism agency, indicate that 2017 is set to be another record year for inbound tourism to the UK.
Spending by overseas visitors is predicted to reach £24.1 billion in 2017, an 8% increase on spending this year which is expected to top out at £22.3 billion.
The number of overseas visitors to the UK is expected to rise next year to 38.1 million visits, up 4% on 2016 which is likely to see about 36.7 million visits by year end.
VisitBritain Chief Executive Sally Balcombe said:
"These figures not only underpin a longer-term pattern of growth for inbound tourism, one of our fastest growing export industries, but also demonstrates its growing importance as a key driver for economic growth and jobs.
"With our hotels, shops and attractions all offering excellent value for overseas visitors right now, it's a great time to come to Britain. Through our strategic partnerships and global marketing campaigns we are converting aspiration to visit into bookings, ensuring that the economic benefits of tourism are spread across all of Britain's nations and regions."
VisitBritain's campaigns have continued to produce results and generated an extra £800 million across the nations and regions of Britain during the last year. Every £1 the Government invests in VisitBritain for international marketing, has resulted in an overseas visitor spending £23 here in Britain.
VisitBritain is positioning Britain as a must-go-now holiday destination through its global #OMGB 'Home of Amazing Moments' campaigns to promote the amazing experiences that can only be had here. It is part of the UK Government's global GREAT Britain campaign, which showcases the very best of what Britain has to offer as a place to visit, study, invest and do business.
Promoting the diversity of Britain's tourism offer across all its nations and regions will continue in 2017 through a range of activities, events and celebrations:
• England's 'Year of Literary Heroes' will celebrate literary anniversaries and milestones
• Wales will pay tribute to epic myths and legends of yore with the 'Year of Legends'
• Scotland is set to celebrate its rich past during the 'Year of History, Heritage and Archaeology'
Following on from a year which has seen anniversaries celebrated for William Shakespeare, Beatrix Potter, Charlotte Bronte and Roald Dahl, the literary theme continues next year with special events to commemorate:
• The 20th anniversary of the first Harry Potter book – Harry Potter and the Philosopher's Stone
• The 200th anniversary of the death of Jane Austen
• The 125th anniversary of the first Sherlock Holmes publication
Other celebrations, attractions and openings in 2017 include:
• Hull – the UK City of Culture 2017
• 2017 World Athletics Championships and World Para Athletics Championships in July and August
• 2017 ICC Champions Trophy in June at grounds in Cardiff, London and Birmingham
• 70 years of the Edinburgh festivals – the city will be transformed like never before with music, science, film, art, theatre, dance, literature and storytelling
• The 25th anniversary of the Premier League
• 2017 ICC Women's Cricket World Cup final will be held at Lord's Cricket Ground
• 2017 Women's Rugby World Cup will be held in Belfast
• New Hadrian's Cavalry exhibition – a wall-wide exhibition celebrating the elite Roman cavalry regiments that guarded Hadrian's Wall and projected the power of Imperial Rome 2,000 years ago
• Glynn Vivian Art Gallery in Swansea, Wales, will host the Leonardo da Vinci: Ten Drawings from the Royal Collection
• British Music Experience moves from London to Liverpool – the new permanent attraction opens at the historic Cunard Building on the Pier Head in February 2017
• Blue Whale comes to the Natural History Museum –after 35 years of the Diplodocus skeleton display the central display in the museum's Hintze Hall is set to change in the summer of 2017 to a blue whale skeleton, marking the start of a decade of transformation for the museum
Tourism is Britain's seventh largest export industry and third largest service sector. The industry is also a major job creator, for example every 22 additional Chinese visitors that come to Britain create an additional job in the sector.
Inbound tourism was worth more than £26 billion to the UK economy in 2013.
LILLO Console Table – Yellow
www.in-spaces.com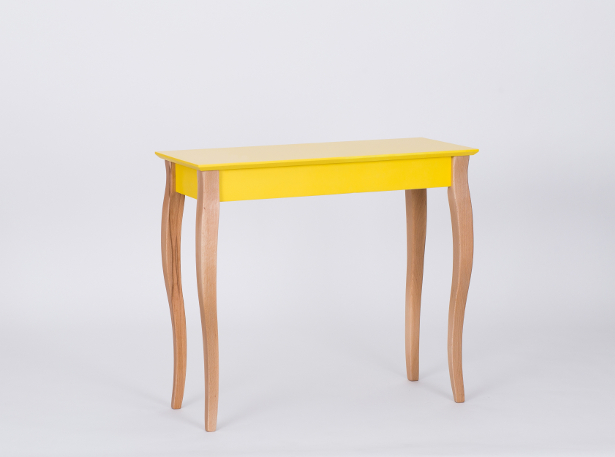 Console table gives additional place for collection of plants, pictures in frames or just to put down purse, wallet or keys. You can also use it as small desk.
Why we offer our products in 9 different colors? because color matters – affects our well-being and intellectual capacity; can make us laugh, inspire or calm down after hard day. In our offer we have more sizes. Console for self-assembly. Along with the product we deliver instruction. Installation is very easy, but if you would have a problem you can always call us.
Console tables are made from solid wood and MDF. The materials we use are sourced from well managed forests,absolutely natural and nontoxic. We use as little packaging as possible and we upcycle leftovers to create something useful and beautiful. A sustainable approach to functional design which captivates the eye, as well. 100% made in Poland.
Dimensions:
medium width 85 cm ; height 74 cm; depth of 35cm,
small width 65 cm ; height 74 cm; depth of 35cm,
large width 105 cm ; height 74 cm; depth of 35cm,
Material: MDF laminated board and solid beech wood
Colors: white, graphite, dark grey, light grey, dark turquoise, light turquoise, orange, yellow, dusky pink
Designer: Marcin Gładzik
Package:113 cm x 43 cm x 13 cm, 93 cm x 43 cm x 13 cm, 81 cm x 43 cm x13 cm
VienneMilano (luxury hosiery).
www.viennemilano.com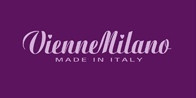 As an affordable luxury item, our stockings are perfect gifts for women. All of our hosiery are made in Italy. Our hosiery are fabulous gifts for New Year's! Come check our products out. High res photos can be provided upon request:
ANDREA Opaque (Cocoa Brown)
www.viennemilano.com/signature-collection/129-rose
Gift box: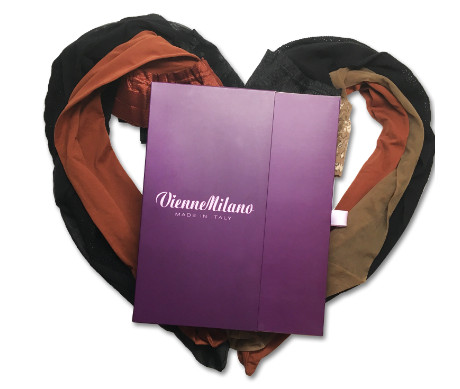 Our thigh highs actually stay up – way up.
About VienneMilano
Created in 2011, VienneMilano is a luxury hosiery brand dedicated to thigh high stockings. All of our products are made in Italy. VienneMilano reveals the style and confidence of a woman who knows how to be elegant, playful and sexy in every occasion.
The Retro Sports Poster is your own personal piece of art created from your photos, using a palette of vintage colours in a retro style.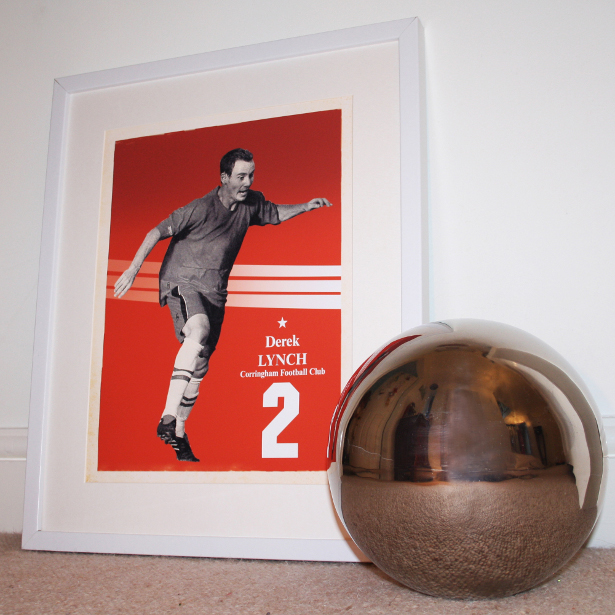 Each personalised sports print is a truly unique gift, and a stunning feature for any wall at the home or office. Ideal for birthdays, engagements, weddings, anniversaries or just because.
Once ordered, send your image to us through an order enquiry. Please ensure it's in JPEG format. The better the quality of the photo the better the end result. Good quality action shots work well.
Prints are posted and packaged in a stiff cardboard envelope. Framed prints will be sent by standard courier service.
Capture the spirit of your friend or loved one, engaging in their favourite sport, passion or hobby, whether it be football, golf, cycling or tiddlywinks.
Available to personalise with a choice of four background colours, two font styles, and the recipient's name, club and position.
We also offer a framing service on all our prints. Using a smooth finish wooden box frame available in either black, white or light wooden colours. Frame size is 31cm x 39cm (11″ x 14″), displaying a frame profile of 20mm wide and 23mm deep, with a rear hanging attachment. Further complimented with an acid free, white core, bevel cut mount. For your safety and to ensure the safe arrival of your order, all of our frames are supplied with a high quality styrene/acrylic glazing that is indistinguishable from glass when on the wall.
made from:
Digitally printed using high quality inks on professional 230gsm matt artists paper.
dimensions:
Print size is 20cm x 29.5cm
YAKULT REVEALS BRITAIN IS A NATION OF WATER BABIES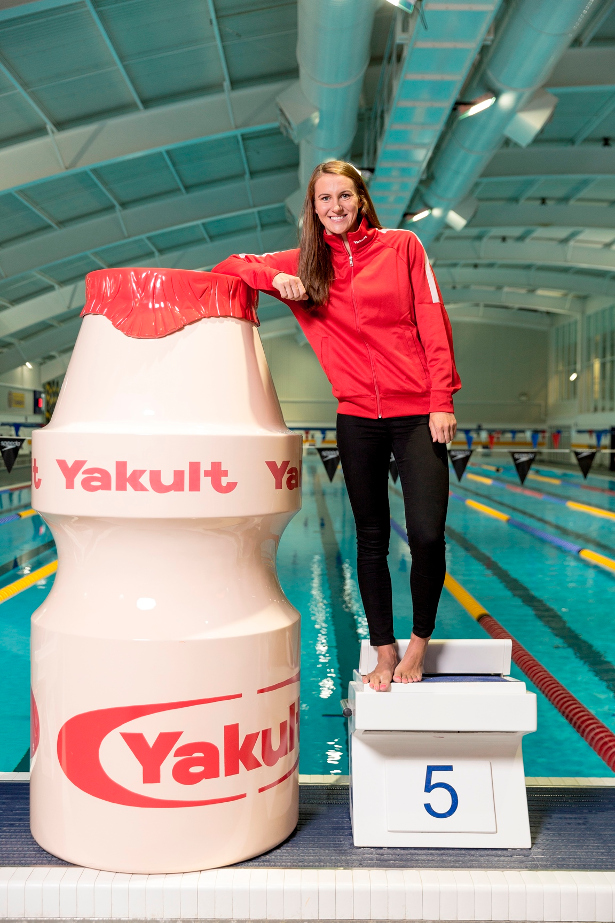 New research commissioned by Yakult UK, to mark the launch of their exclusive campaign #SwimWithJazz, has found that Britons are literally a nation of water babies, with nearly half (48%) of those polled saying swimming is the sport they enjoy most, ahead of walking (38%) and cycling (26%).
Indeed, despite 85% of those polled, believing that swimming is the best exercise for your health, more than a third (40%) gave up swimming lessons when they were ten years old or younger, and over a quarter (27%) do not t even go swimming once a year.
In response to this and in an effort to get Brits back in the water, Yakult UK and Double Olympic Silver Medallist Jazz Carlin have teamed up with Loughborough University to devise an algorithm to assess a group of attendees swimming capability and providing useful tips in order to determine their 'swimming age'. This is based on a number of factors including; height, weight, when they stopped swimming lessons and the number of times a year they go swimming. Jazz also provided useful individual tips to the attendees at the event and also provides some tips on how to improve technique, overall ability in an attempt to get Britain back in the water.
The OnePoll survey, commissioned by Yakult UK, which polled 2,000 UK adults whom have had swimming lessons, found that the three of the most common reasons that are holding Brits back from the water are:
Not having enough time
Feeling self-conscious about appearance
Lack of confidence in technique
Other reasons also included feeling intimidated by the ability of other swimmers (7%), not liking to get their hair wet (6%) and problems with breathing and stamina (5%).
However despite this, the ever-optimistic Brit is not prepared to be held back by these worries, with a fifth (21%) considering taking up swimming in the new year, alongside other sports such as walking (25%) and cycling (17%).
Jazz Carlin, Olympic Silver Medallist said, "With the New Year around the corner and the nation's focus turning to fitness, it's great that swimming is being considered as a hobby. All of the worries highlighted around swimming are definitely things that can be addressed and with a few pointers, practice can help to improve that swimming age, we've all got to start somewhere!"
Hiroaki Yoshimura, Deputy Managing Director for Yakult UK said, "Yakult has a long history of supporting swimming and so we're delighted to be sponsoring Jazz Carlin and encouraging the nation to dive back into swimming. New Year is a excellent time to get in shape and try something new, and it's great to be enabling Brits to try and improve their swimming technique."
THE TRUTH ABOUT CHRISTMAS CASH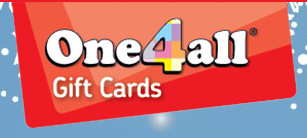 1 in 2 Brits put the money they are gifted at Christmas straight into their wallet, before spending it on bills and other essentials
Revealed: The top 10 ways Christmas gifted money is actually spent
MORE THAN half (54%) of all British adults have confessed to putting the money they receive at Christmas straight in their wallet which inevitably means it is spent on groceries, bills and other essential living expenses.
A survey of 1,995 UK adults, carried out by One4all, the Post Office gift card, revealed that as a nation, we are gifted an average of £300 at Christmas – but Brits will spend £242 on average on living costs and essentials, such as groceries and bills.
The top purchase made by 26% of Brits with their Christmas money was purchasing food. Almost a quarter (23%) of the nation also confessed to using it to pay bills, while 1 in 10 even admitted to using the money they had received to buy Christmas presents for other people.
26% called on the Christmas cash they had received to pay for unexpected costs that had arisen.
Aoife Davey, group marketing manager at One4all Gift Cards, said: "It's clear that for over half of the nation, it is too tempting to end up putting the money we receive at Christmas straight into our wallets. It's then all too easy to use this when doing a supermarket shop or for handing over when making daily essential payments and purchases."
The research shows that 1 in 10 spend their gifted cash on essentials such as these, even when the giver had instructed them to use it to buy a treat for themselves.
Comparatively, almost half of British adults said they don't spend the gift cards they receive in this way – opting to instead use them to buy treats for themselves – and 1 in 4 (23%) respondents said they are more likely to use gift cards to buy things they actually want, instead of using them to pay for living expenses and boring essentials.
"To avoid this happening, Britons should aim for a compromise. Gift cards are a great way of gently forcing recipients to properly treat themselves and buy something that they will really be able to enjoy. But you don't have to completely restrict choice – multi-store gift cards mean the recipient can choose from thousands of places to use them."
The One4all Gift Card is available to buy from Post Offices nationwide and online at www.one4allgiftcard.co.uk, and can be spent in more than 50,000 outlets across the UK.
"Belong"

"Belong", a new and free new mobile solution that helps people with cancer to be informed, connected, organized, and in better control of the frustrating, time consuming, frightening, worrisome, lonely, painful, and life-altering process of receiving treatment. Everyone, including rugby players, knows someone with cancer.The Belong app is like the 18th man!
Belong doesn't just link to existing information that can be Googled – app users can communicate directly with medical professionals and others with the disease to ask specific questions which makes it an invaluable tool. This makes Belong different from anything else available. Read below for details and resources.
WHAT: Belong mobile app for people withany type of cancer. Download it and see for yourself.
Free
iOS andAndroid
Thousands of app downloads/users
Different from anything on the market:
Connect directly to radiologists, oncologists, nurses, researchers, radiotherapists, and other medical professionals. You can ask specific questions in a forum or privately.
Connect directly and anonymously with others who have cancer to share tips and concerns, to ask and answer questions, and to provide emotional support.
Manage, navigate, and track appointments, treatments, goals, tips, information, and what has worked for others in similar situations.
Securely and easily upload, store, and share medical records through a Digital Binder.
Search for clinical trials through a search engine linked to the National Cancer Instituteand other leading global research institutes.
All on your mobile device at no cost.
Founders were motivated by their own personal loss of loved ones to cancer and the frustration of hindsight – what they wish they knew and asked at the time when it could have made a
difference.
www.belong.life
Fori Bars
This multi box contains four different Fori bars www.fori.co.uk/shop/the-explorer-pack and includes the following flavours:
Chilli Beef
Moroccan Lamb
Thai Turkey
Piri Piri Chicken
They're made with real, whole foods and are perfect as a pre/post-training snack or, as a meal replacement when you're out exploring. Fori bars guarantee that you no longer have to compromise nutrition for convenience as each one contains only the finest meats that are grass-fed or free range, plus seeds, fruits, herbs and spices.
Price: £11.96
Website: www.fori.co.uk
All social media – FB, T, I: @ForiHQ
MERRY CHRISTMAS AND A MISERABLE NEW YEAR
-77% of Brits intend to stay in this New Year's Eve-
-42% won't stay awake to see the clock strike midnight-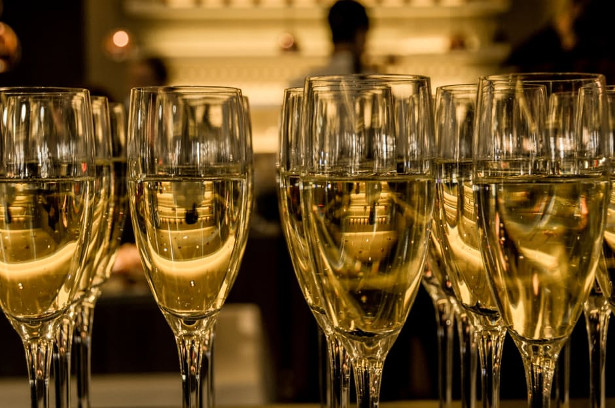 UNADVENTUROUS Britons are shunning traditional New Year's celebrations in favour of more subdued celebrations and even an early night, according to new research.
Britons are bah-humbug when it comes to New Year's Eve celebrations, with a staggering 42% not planning to stay awake to see the clock strike twelve, while over three quarters (77%) of the nation intend to stay in this New Year's Eve.
New research published in the New Year's Eve Traditions Report and a survey of 2,000 UK adults by online casino destination, 888 Casino, revealed the top five reasons Britons plan to stay put this New Year.
Overpriced food and drinks (76%) topped the list as the number one reason Britons will be staying in on 31 December, closely followed by inflated transport costs (64%).
Lack of money (56%) was third, with Christmas present buying taking its toll and many having to wait until the end of January for their next pay packet.
37% of those staying in this New Year's Eve blamed fatigue, with more than a third of those confessing to feeling 'too tired' to go out following December's festive celebrations.
Not having anyone to celebrate with (21%) was the fifth biggest reason Britons are choosing to stay in this year.
Family commitments and childcare was also a factor for more than one in six (17%) Britons.
An 888Casino.com spokesperson commented: "It's surprising to see that New Year's Eve will be 'just another night' for many this year, however it is understandable after the annus horribilis of 2016. We hope that the nation's 2017 gets off to a better start and that everyone strikes it lucky in the New Year ready to return to their crazy New Year's Eve traditions and celebrations."
Almost one in ten (8%) Brits confessed to being too ill to see in the New Year.
31% of Britons felt that 2016 was the worst year in recent memory and wasn't worth celebrating.
To read the full New Year's Eve Traditions Report, and for more information on 888 Casino, visit www.888Casino.com/blog/how-to-get-lucky-in-2017/
Top Five Reasons Britons Won't Be Celebrating New Year:
Overpriced drinks – 76%
Inflated price of taxis – 64%
Lack of money – 56%
Being too tired – 37%
Not having anyone to spend it with – 21%
Swipe-to-bet app introduces revolutionary Uber-style 'Splitbet' feature
Ground-breaking betting app allows users to split a stake with a friend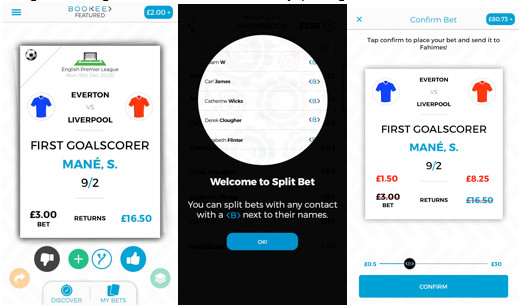 A revolutionary betting app has launched its ground-breaking Splitbet feature which enables users to split their stake with a friend, allowing users to share both the risk and reward that the app provides.
Bookee, a mobile-first swipe-to-bet app has introduced this industry first feature to allow friends the opportunity to bask in the glory of victory together.
When the Splitbet option is selected for a specific bet, users can choose a contact to share the stake with. When selecting a friend to split the bet with, there are two options: either from the list of contacts already using the Bookee app or there is an option to invite a friend to download the app and accept the bet.
App users will receive a push-notification of the request to share the stake and those not already using the app will receive a personalised SMS message that informs the contact of the request, including a link to download Bookee from the App Store.
Bookee recently revolutionised the betting industry with its swipe-functionality where users swipe left to reject or right to accept a host of suggested bets.
Speaking on the new development, Adam Kalmanson, Bookee Co-founder and Head of Sales and Marketing said, "The app is already very different from anything else on offer within the sports betting market and this feature is yet another industry first. We are constantly thinking of ways to develop Bookee to enhance the user-experience and having learnt from apps like Uber, we see the Splitbet facility as being something our users will value and enjoy using."
The app is currently available for download on the Apple App Store and is poised for an Android presence in early 2017.